Head Start Resources
These ABCD Head Start publications are deep, detailed resources for parents, those referring children and families, partners and allies. Learn about the curriculum, classroom design, nutrition, eligibility and more.
Head Start Annual Report 2018
Head Start Annual Report 2017
The Head Start Parent Handbook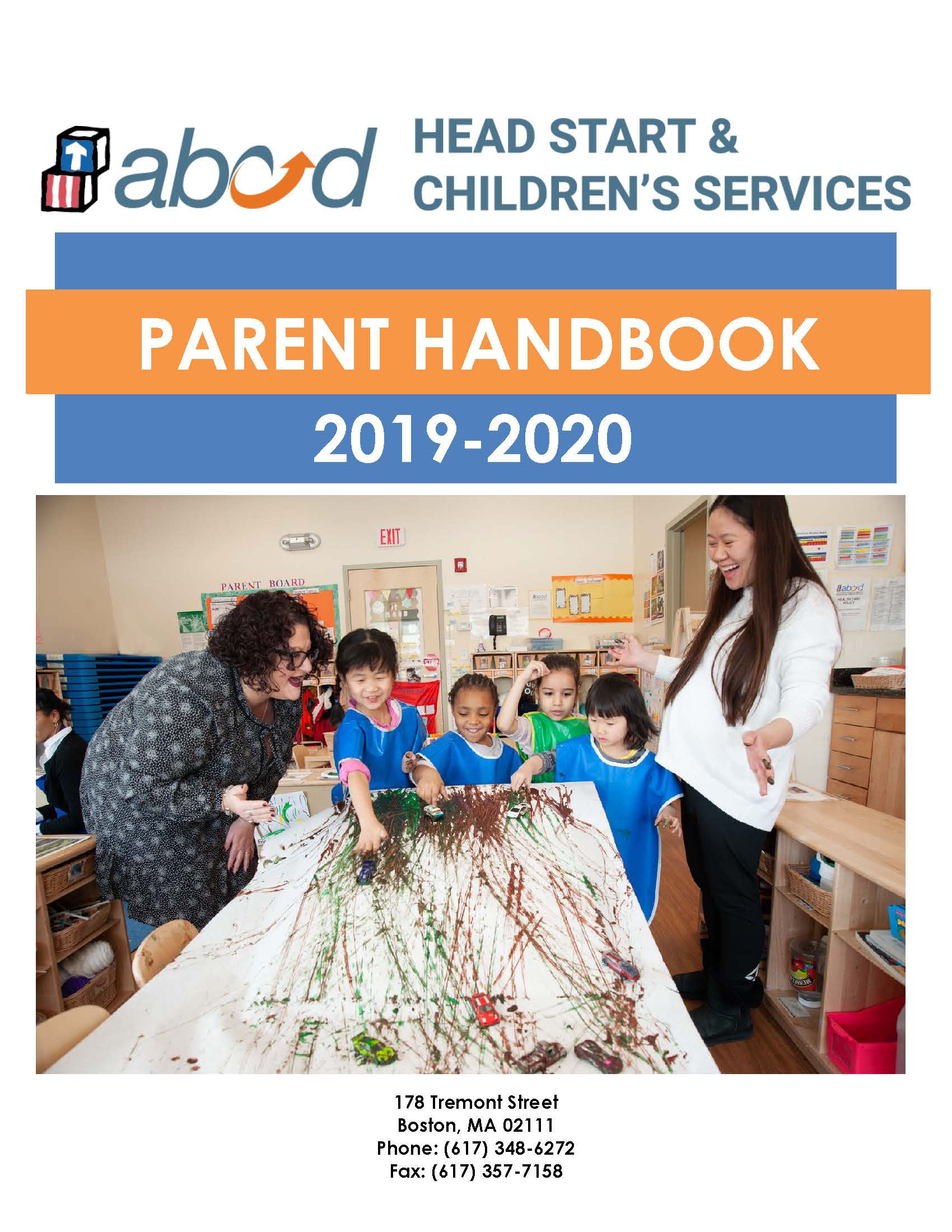 If your child is enrolled in ABCD Head Start or Early Head Start, please download this key resource: our Parent Handbook. It covers information about every aspect of our program, including monthly parent meetings, workshops and trainings, classroom activities, and more..
Active participation of parents is what makes ABCD Head Start & Children's Services so different from all other early childhood programs. We welcome your input!
Parent Handbook 2019 – 2020 with enrollment forms
You can view and download this guide in Spanish, Arabic, Brazilian Portuguese, Chinese Simplified, or Haitian Creole.
Head Start and Early Head Start programs in depth
How do we support pregnant women? How can we make your home a learning lab that fosters growth and development? Do we offer services for children with disabilities? What about educator training? Lastly, what do I need to know as a referring professional or agency? These publications can help.
Our guides are also available in the following languages:
Child Development Associate Training Program: Arabic | Chinese | Haitian Creole | Portugese | Spanish
Disabilities Guide: Arabic | Chinese | Haitian Creole | Portugese | Spanish
Early Head Start (Center Based): Arabic | Chinese | Haitian Creole | Portugese | Spanish
Early Head Start (Home Based): Arabic | Chinese | Haitian Creole | Portugese | Spanish
Early Head Start (Pregnant Women): Arabic | Chinese | Haitian Creole | Portugese | Spanish
Head Start: Arabic | Chinese | Haitian Creole | Portugese | Spanish