Get Involved
Give the gift of time by volunteering or becoming an intern.
Your dollars can also make a life-changing difference.
WANT TO GIVE BACK?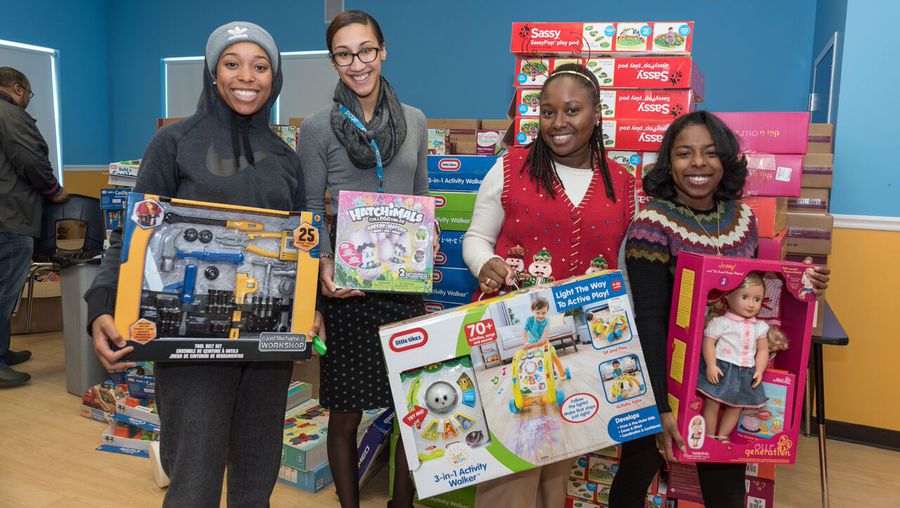 Financial support from individuals and businesses can be directed to a specific program, wherever it's needed most, or to one of our signature events like Field of Dreams and Hoop Dreams.
We hope that joining us will be as gratifying to you as it is beneficial to members of the ABCD community. They're our neighbors, they're in urgent need, and they have dreams of moving their lives forward. Together, we can help make that happen.
Learn about volunteering, internships, and other ways to give below.
To sponsor an event, contact events@bostonabcd.org or 617.348.6238.
To make a donation, click here or contact us directly at give@bostonabcd.org or 617.348.6559.
To volunteer or learn about internship opportunities, contact the ABCD Volunteer Office at volunteer@bostonabcd.org
or 617.348.6591.
Your time can make all the difference
individual and group Volunteer Opportunities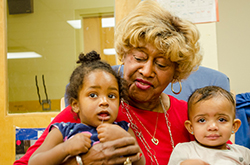 ABCD could not do what we do without the help of passionate volunteers!
Join us for a single project, say on a crisp December Saturday when we give away Christmas trees, or a major event like Field of Dreams at Fenway Park. Maybe you'll choose to lend a hand on a regular basis, offering your spirit and expertise to programs that help children, youth, homeless families, elders — neighbors of ours who are in dire need.
Here are a few ways that you or your company can contribute:
Tax Preparation: Train to be a volunteer tax preparer and help working families access

the Earned Income Tax Credit (EITC) and other benefits

Tutoring: Work with children, teens or adults on learning basic skills
Career Mentoring: Bring your professional experience into the classroom to help youth explore career options
Head Start Support

*

: Work with groups or individual children in an ABCD Head Start classroom, including as a Foster Grandparent
Special Events: Help out with one of our fantastic events

or suit up a team of your employees. Take part in

Field of Dreams

, and play at Fenway Park! When your team signs on for

Hoop Dreams

you'll play on the legendary TD Garden parquet! And there's lots more. 
* Volunteer and internship opportunities may be limited due to restrictions in place under COVID-19.
Group Opportunities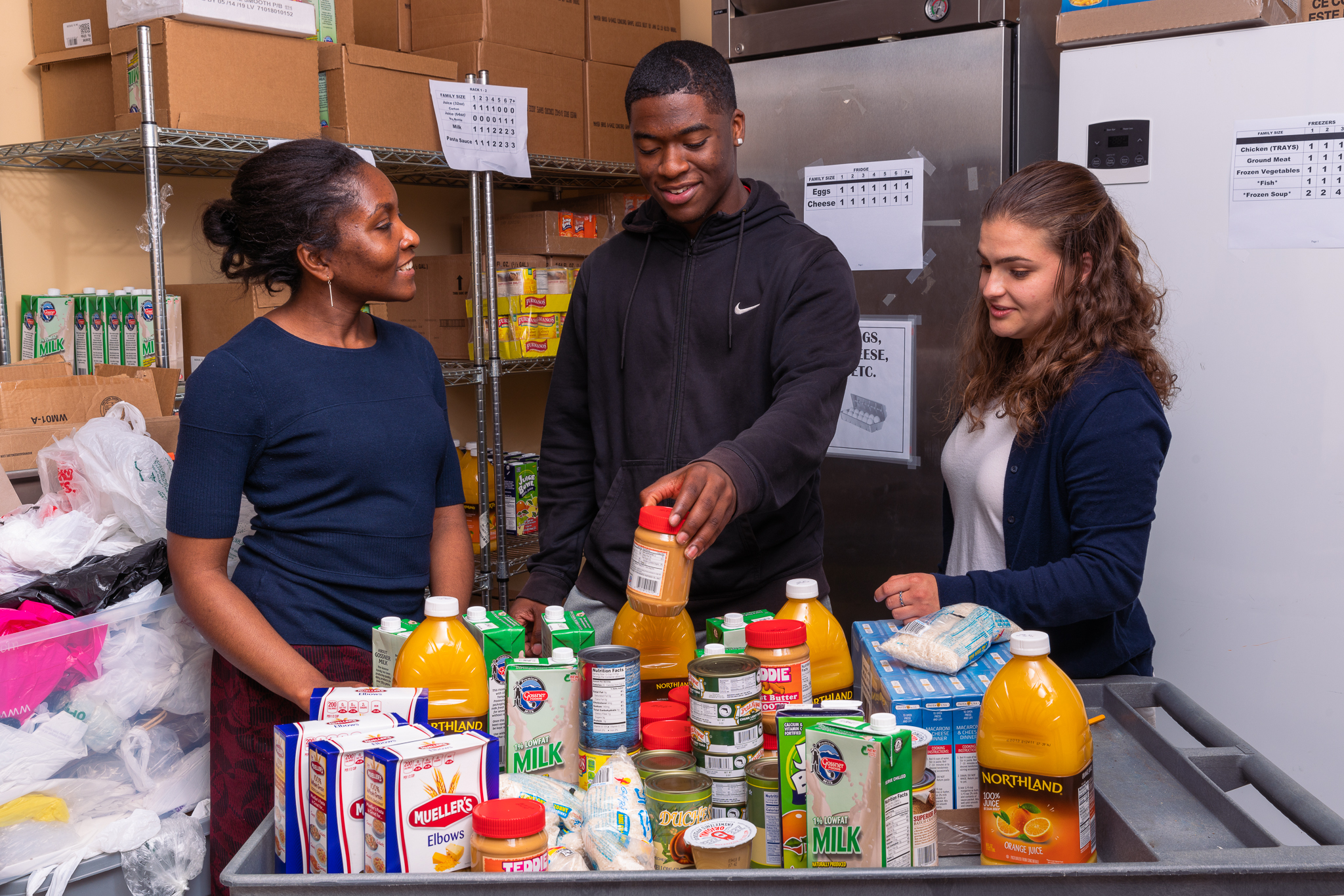 ABCD offers many meaningful group volunteer opportunities that can meet your organization's needs while making a difference in the lives of the people we serve.  Our dedicated partners form an important link between our clients and the Greater Boston community.
Groups can contribute in a number of ways:
Food Pantry assistance: Help stock our shelves and distribute much needed food items to our families

Tutoring: Provide academic assistance to youth enrolled in afterschool programs at ABCD

Mentoring youth: Develop positive relationships and provide insight on career and professional development

Organizing a specialized workshop at one of our offices

Organizing a team of volunteer Tax Preparers (Winter Offering Only)

One-time Event Assistance

And more!
Please complete our Group Volunteer Opportunity Form to get started.
Volunteer and internship opportunities may be limited due to restrictions in place under COVID-19. If you are interested in volunteering but do not see an opportunity that fits with your skills well, please contact us at volunteer@bostonabcd.org to discuss your skill set and goals. We may be able to find another option for you, but this is not guaranteed.
Some musts
Volunteers must be at least 16 years old.
All volunteer positions are unpaid unless otherwise stated.
Many volunteer positions may qualify for college credit. Please contact the Volunteer Office for more information on internships.
All volunteers and interns must pass a CORI prior to their first day of service.  We accept valid, government-issued photo IDs (i.e. Passport, Driver's License, State ID, etc.)
Volunteers placed in Head Start will need to complete an additional Head Start Medical Form.
All volunteers are expected to adhere to CDC social distancing guidelines.
We encourage you to apply for individual opportunities or group opportunities online, but you can also complete a hard copy Volunteer Application at ABCD's Human Resources department at:

178 Tremont Street, 6th Floor
Boston, MA 02111
GAIN INVALUABLE EXPERIENCE WHILE GIVING BACK
An internship is a powerful way to support ABCD's mission to provide low income residents in the Boston and Mystic Valley areas with the tools, support, and resources they need to transition from poverty to stability and from stability to success.
Whether you're looking to develop your skill set within a human services agency or to gain school credit, you can be sure that an internship at ABCD will help build others' pathways out of poverty while expanding your professional or educational experience.  
Opportunities for every interest
Internships at ABCD take place in many of our departments and programs and involve many different areas of expertise. Past internships have included:
Undergraduate nursing students creating and teaching age-appropriate health workshops in Head Start classrooms

Media Arts students providing video editing and social media assistance within our Communications department

College and high school students enrolled in service-learning courses providing semester-long administrative and client support across our neighborhood offices

Social Work students, BSW and MSW, providing year-long service towards their degree

Jumpstart Corps members promoting a love of reading and increasing literacy rates in Head Start classrooms
Many are credit-eligible

Many of the positions listed in our Volunteer Opportunity Directory can be credit-eligible or fulfill your institution's requirements.

As a first step, review the vacancies currently posted on our opportunities board here and if one meets your requirements, submit an application. Our Volunteer Office is happy to discuss how our internship opportunities can meet your needs.
If none of our current vacancies meet your needs, don't worry! Please complete our Internship Inquiry Form – available here – and our Volunteer Office will review your requirements and discuss opportunities with ABCD's program managers. If there is a promising match, the Volunteer Office will contact you.
If you represent an educational institution interested in partnering with ABCD for credit-based internships, service-learning placements or other student projects, please contact ABCD's Volunteer Office directly.
EXPLORE THE MANY WAYS TO GIVE
Take advantage of a range of opportunities to help our most vulnerable neighbors transition from survival to stability and from stability to success.
To learn more about the following paths to giving, please contact us at 617.348.6559 or give@bostonabcd.org.
ABCD SIGNATURE CAMPAIGNS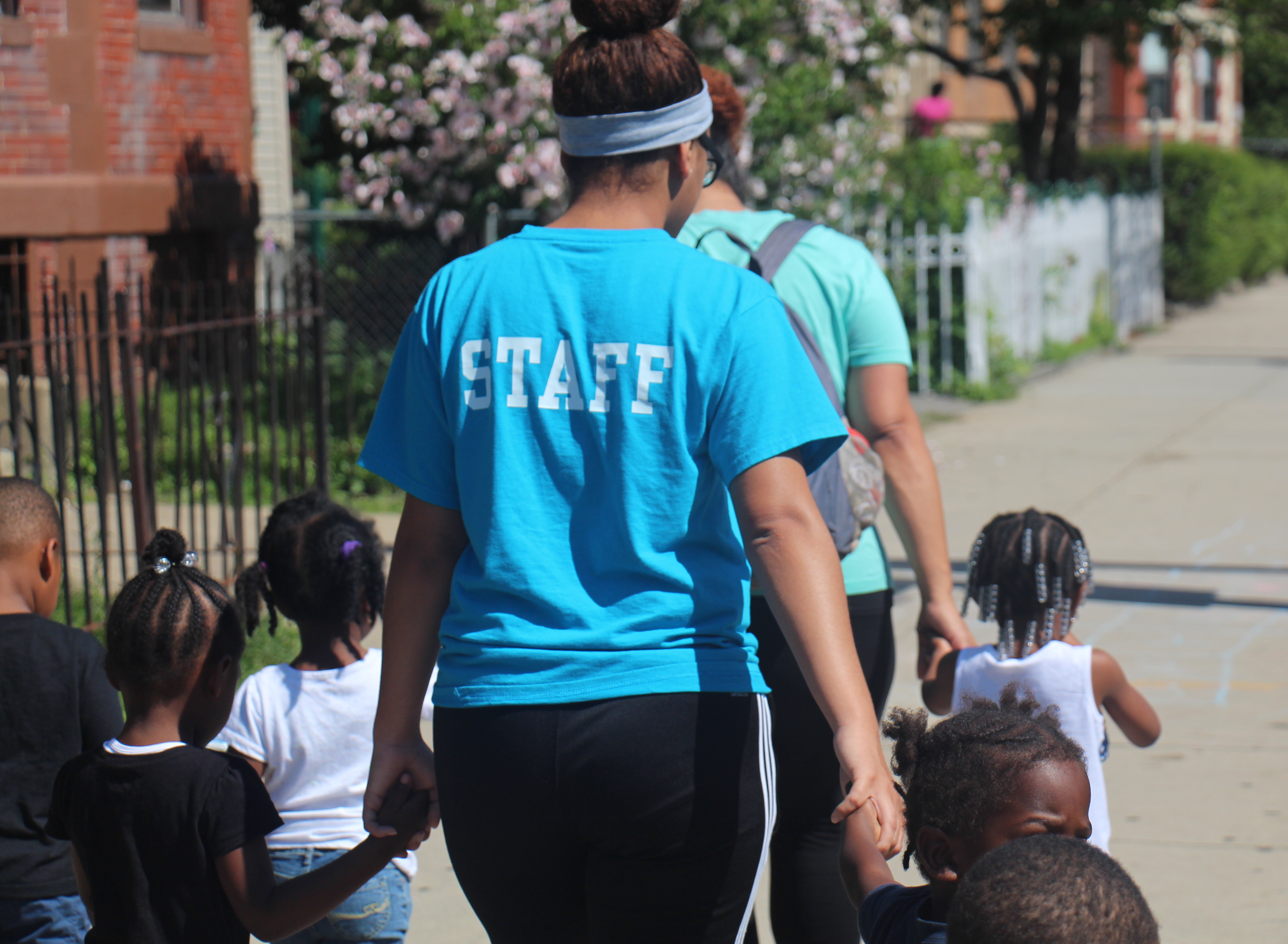 SummerWorks is an ABCD program that enables income eligible Boston youth to take part in career development workshops, be placed in a job that gives back to the community, and earn a regular paycheck.
Our Winter Fund serves thousands of Boston area families in desperate need of food, fuel assistance, and holiday toys. You can donate to the general campaign or choose how to direct your gift.
Adopt a Family. For the thousands of people ABCD helps every year, winter can be a treacherous time. Juggling the costs of heat, groceries, rent, childcare, prescriptions, and a little holiday cheer is not easy. But you can help. Learn how to be matched with a family in need and make all the difference in the world.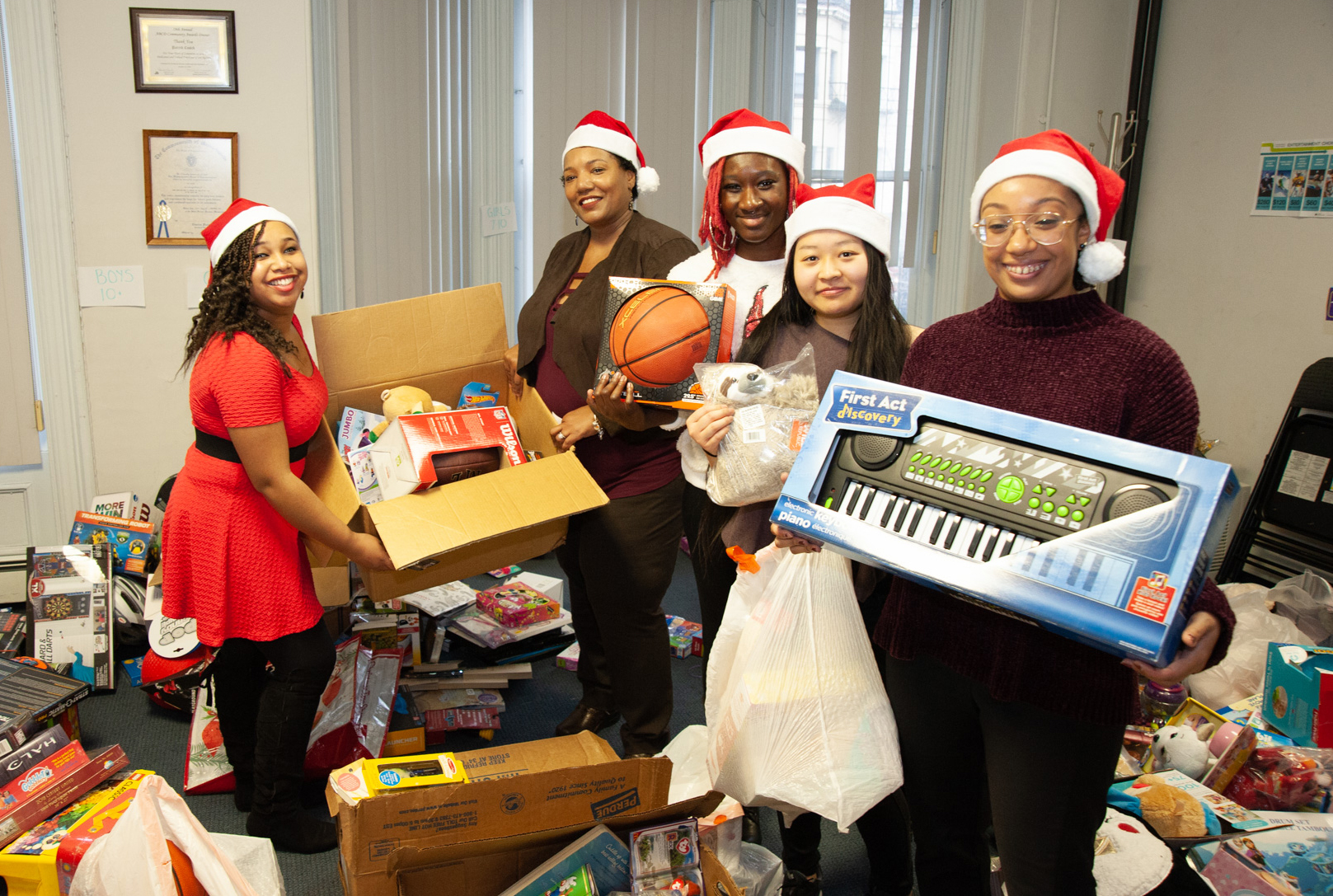 Through the ABCD Holiday Toy Drive, you can make a family's holiday season much happier!. We collaborate with individuals, families, corporate and community partners to collect donations of new, unwrapped toys and gift cards. We distribute them to low income families in every Boston neighborhood and several in the Mystic Valley.
Our Coat Drive sees to it that children, adults, and elders have a warm coat to protect them from the frigid Boston temperatures.
And ABCD and our generous donors provide Holiday Meals to families whose budgets are stretched extremely thin to the point where buying groceries for a festive meal is an out-of-reach expense.
CORPORATE GIVING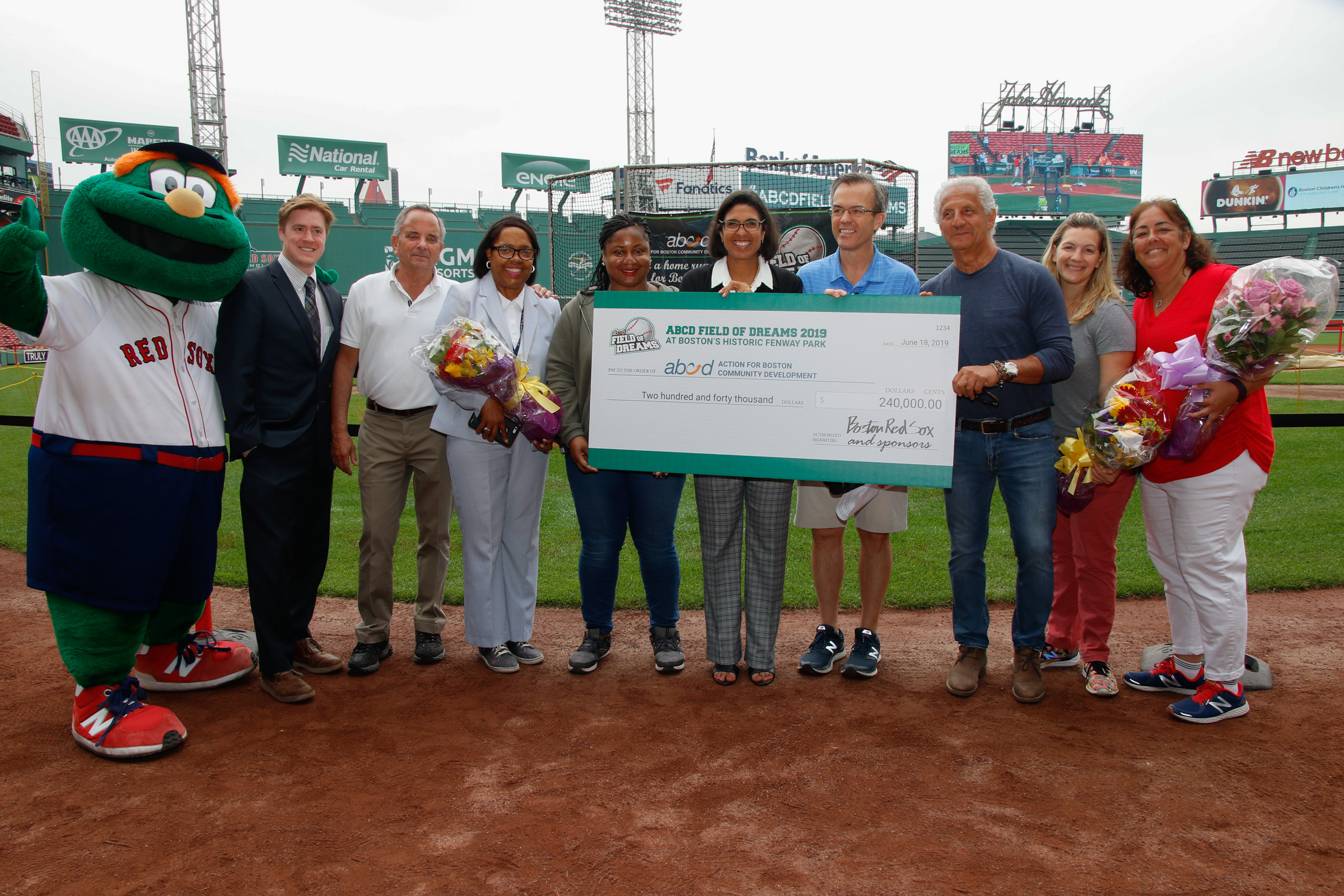 Companies whose mission includes giving back can meet specific charitable choices–children and youth, affordable housing, essentials like food and clothing, and more. The many options including matching gifts, which motivate employees and double your impact; event sponsorships including high profile fundraisers like ABCD's Field of Dreams, where your team plays at America's most beloved ballpark — Fenway! The same goes for Hoop Dreams, where your team plays on the legendary TD Garden parquet, and the ABCD Community Heroes Celebration, which pays tribute to the spirit of volunteerism.
IN-KIND DONATIONS
Your in-kind donation goes a long way in helping homeless families; the two high schools that we run in partnership with the Boston Public Schools–University High and Ostiguy High; ABCD Head Start early childhood learning centers, or specific neighborhood locations, each offering a range of services. Clothing, especially winter coats, boots, and warm socks; new linens, towels and other household supplies; gently used furniture; gift certificates to major retailers, and art and school supplies are among our families' greatest needs.