Allston/Brighton Neighborhood Opportunity Center
Services

IN ADDITION
Along with our core programs, at ABCD Allston/Brighton, we offer food and nutrition services including a Mobile Food Pantry, which helps families living in the neighborhood get emergency food delivery services. Our goal overall is to reduce hunger and improve a family's access to nutritious food. That's why we occasionally offer Healthy Cooking and Nutrition workshops. In addition, fresh produce and prepared foods are often available through partnerships with Food for Free and Lovin' Spoonfuls.
From time to time, we also offer Tech Goes Home, a short course that helps bring computers, Internet, and training to the community.
Additional Services
• Adopt-a-Family
• Holiday Gifts
• Job Readiness Workshops
• Mobile Food Pantry
GET TO KNOW US
All ABCD locations serve income eligible residents in Boston and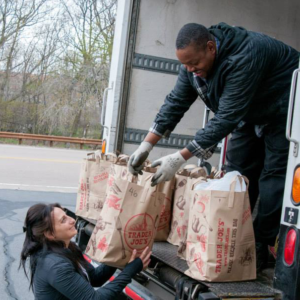 several neighboring towns. In addition to our core services, which you can access on our homepage or by clicking the "Services" button in the main navigation, we frequently offer special workshops and classes. Please check our Events page to see what's happening at this location and throughout Greater Boston.
GIVE BACK BY VOLUNTEERING
ABCD could not do what we do without the help of passionate volunteers. Join us for a day-long project, help out at a major event, or lend a hand on a regular basis. You'll make a world of difference to our neighbors in need.
NEIGHBORHOOD ROOTS
ABCD is a part of your neighborhood. Each of our locations has a Neighborhood Advisory Board whose members keep us in touch with your community's current issues, needs and goals. Interested in serving on the advisory board? Have questions or comments? Call or email us anytime.
Food Pantry Hours
Monday: 11am to 4pm
Tuesday: 2pm to 4pm
Wednesday-Friday: 10am to 4pm
Many services require an appointment. Please call to make an appointment.
Get Directions