Health
The ABCD Health Services Department is committed to keeping low income residents and communities in the greater Boston area healthy through public health promotion and wellness programs, including Title X family planning . Through Health Services program funding, tens of thousands of people each year are able to access sexual reproductive health services. Our rich community partnerships contribute to the success of our efforts.
Health Outreach
In 2019, we provided 24,841 individuals with disease prevention services.
Our ABCD Community Prevention programs seek to empower BIPOC* and LGBTQ+** youth in the Greater Boston area to make informed, healthy decisions about their sexual health. All of our programs are trauma-informed, evidence-based or evidence-informed, and integrate the principles of racial equity and reproductive rights. All programs are FREE for participants and can take place in-person, virtually, or as a combination.
*Black, Indigenous, People of Color
**Lesbian, Gay, Bisexual, Trans, Queer, and others on the gender and sexuality spectrum.
The ABCD Family Planning Program collaborates with community health centers, school-based health centers, and hospital primary care programs to support comprehensive family planning and sexual health counseling, education and medical care for residents of the diverse neighborhoods in metro Boston. Our goals are to help individuals and couples prevent unintended pregnancies, decrease sexually transmitted infections and HIV, have healthy pregnancies, and stay healthy throughout their lives.
We train medical, nursing and community health worker staff to provide high quality, comprehensive, confidential family planning and sexual health care. If you are a healthcare professional interested in learning more about family planning, visit our Family Planning Training Institute page.
You can get ABCD Family Planning services regardless of your age, gender, immigration status or whether or not you have health insurance. All health centers can help you sign up for insurance and refer you to other types of assistance. Learn more!
The ABCD Family Planning Training Institute provides professional level training on family planning, reproductive health and sexuality education for healthcare providers, counselors, educators, and other community health workers. We offer a comprehensive calendar of professional training opportunities. Introduction to Family Planning, Basic Family Planning, and Family Planning for Advanced Practice are usually offered three times a year.
In addition, trainings on current reproductive health topics are held several times a year. Specialized trainings on family planning and reproductive health topics are available for community and health care agencies by special arrangement with ABCD staff.
ABCD also conducts mandatory trainings on current reproductive health topics several times a year. These trainings are required for certified family planning counselors in ABCD family planning funded sites.
Thank you for visiting our webpage.
Due to the coronavirus pandemic and ABCD's commitment to preventing the spread of the infection, all trainings are currently being offered virtually.
ABCD Family Planning Locations
ABCD has received funding to design and implement a training program on various mental health and substance use topics and to develop a toolkit to assist health systems incorporate CHWs into their behavioral health and primary care teams. An additional training will be held for the supervisors of the CHWs to assist in integrating the training content into the day to day work of each health setting.
Project Partners
At the core of this project are Community Health Workers who work in health care settings and serve people who are seen in primary care and specialty clinics and inevitably may have co-occurring mental health and /or substance use challenges. As such, the advisory council will include several Community Health Workers (CHWs) who work in different health and public health systems around Massachusetts. Our organizational partners in this project include the Massachusetts Association of Community Health Workers, the National Association of Social Workers Massachusetts Chapter, Health Leads, and the Center for Innovation in Social Work and Health at the Boston University School of Social Work.
Advisory Council
During the 6 month planning period and throughout the three yearlong project, the Advisory Council members may engage in a range of activities that relate to the development and implementation of this project. These include:
• Program design that includes the selection of the training model and curricula
• Evaluation activities
• Training/co-training CHWs and or their supervisors: trainers will receive capacity building on training skills and topic content
• Consultation on the development and dissemination of guidelines to address the integration of CHWs in behavioral health (BH) care teams in community health centers (CHCs)
• Development of policy recommendation on identifying essential components to improve the collaboration between social workers and CHWs on care teams in health care settings.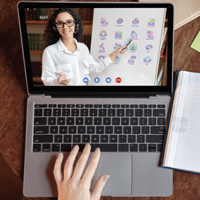 With a focus on integrating CHWs into behavioral health care, this training is for Supervisors of CHWs in primary care settings.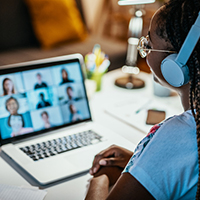 ABCD Health Services offers a course for Community Health Workers in primary care settings whose patients struggle with substance use and/or mental health issues.