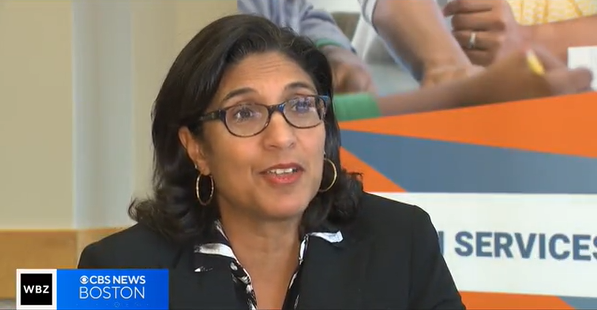 BOSTON – Yanel Mejia thought she did everything right. "I went to get my bachelor's [degree], graduated with a major in criminal justice, minor in social work," Yanel said. 
She earned a degree, started on a career path with work from home benefits, was a committed mother of two young daughters and yet, the numbers weren't adding up.
"It's definitely hard because you have different expectations because you think 'I went to school, I'm going to make decent money,' but times is just getting harder and harder," she explains.
…
Thankfully there is help. Sharon Scott-Chandler is President and CEO of Action for Boston Community Development, or ABCD.
"ABCD is one of those comprehensive resources. We touch on and provide services for different parts of the need, so housing, education, fuel assistance, helping people to pay heating bills," she said.