Food access and referral programming expanded during his tenure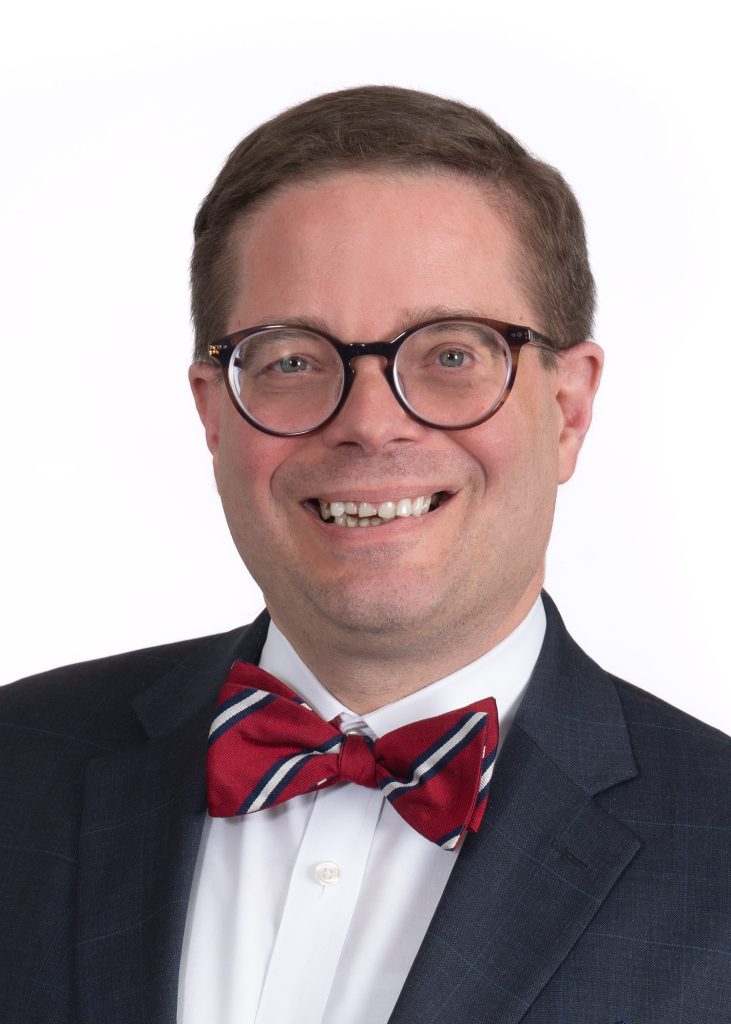 (Boston, MA) – Action for Boston Community Development (ABCD) is pleased to announce the promotion of Josh Young, II to vice president of field operations and legislative affairs. He is a 24 year veteran of the anti-poverty agency with experience in program development, implementation, administration and legislative affairs.
"Josh has dedicated his life to community and public service. His 20 plus year career at ABCD has prepared him to lead at the highest level throughout our neighborhood services and legislative affairs," said ABCD President and CEO Sharon Scott-Chandler. "He serves our communities in a responsive, collaborative and innovative manner, and his commitment and capabilities will help drive ABCD'S evolution to the next phase of lifting people up in Greater Boston."
Most recently, Young demonstrated his responsiveness and capabilities by quickly establishing a multifaceted response to the COVID pandemic by helping thousands of neighbors in crisis – distributing 14,773 emergency items, including food, diapers, wipes, hygiene kits and school supplies. In addition, he established a network of partners to expand ABCD's reach throughout Boston and the Mystic Valley.
Of his new appointment Young said, "I'm looking forward to continuing my commitment to directly improving the lives of people in the communities where I was raised and volunteered as a community organizer working on the issues of affordable housing, as well as voter education and voter registration. I am appreciative of Sharon's confidence in my abilities and excited to take on this new role."
As Director of ABCD Field Operations and Legislative Affairs since 2018, Young has led ABCD's Community Coordination Department, overseeing 14 sites throughout Boston and the Mystic Valley that provide tens of thousands of low-income residents with access to food, fuel assistance, elder services, tax assistance, holiday assistance, housing, childcare, workforce development programs and more.
Under Young's leadership, several new initiatives and programs were created. ABCD Connect is an information and referral program in which clients can receive professional guidance including immediate access to a case manager and referrals to specific programs and services. ABCD's Food Delivery Program and Mobile Food Access Van strengthen ABCD's existing Food Security Program by creating access for residents with mobility or transportation barriers. In partnership with Stop n' Shop, the Food Delivery Program focuses on homebound senior clients and those with disabilities who have difficulty getting to food access centers. Clients indicate food preferences and dietary restrictions when ordering. The Mobile Food Access Van plays an important role in reducing food insecurity by distributing food to those who may not live near an existing food access center, have mobility issues, or generally struggle with getting to food access centers during operating hours. Options include fresh fruits, vegetables, protein and other essential foods.
Young began his ABCD career as a volunteer advisory board member at ABCD's South End Neighborhood Service Center and then joined the Community Coordination Department in 1998. He was quickly promoted to the position of Director of Legislative Affairs working with ABCD's Executive Department to direct the agency's policy and advocacy strategies. In addition, he is responsible for cultivating relationships with policymakers at the federal, state, and local levels to ensure the voices of low-income residents are heard by raising awareness of ABCD programs and services.
Prior to ABCD, Young served as Chief of Staff for State Representative Byron Rushing and Legislative Director for City Councilor Thomas Keane. He holds a bachelor's degree from Harvard College and an MBA from Suffolk University.
Born and raised in Boston's South End neighborhood, Young now resides in Arlington with his wife and two children. In his free time, he enjoys gardening and cooking.
##
About ABCD: A nonprofit human services community action organization, ABCD provides underserved residents of Boston and the Mystic Valley area, with the tools, support and resources they need to transition from poverty to stability and from stability to success. Each year, the organization serves more than 100,000 individuals, elders and families through a broad range of innovative initiatives as well as long-established, proven programs and services. For 60 years, ABCD has been deeply rooted in every neighborhood and community served, empowering individuals and families and supporting them in their quest to live with dignity and achieve their highest potential. For more, please visit bostonabcd.org.