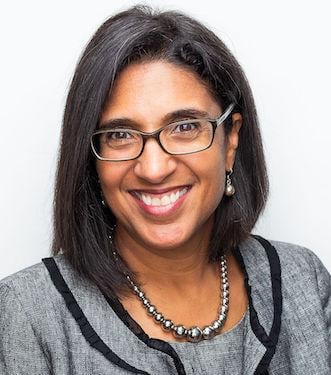 The board of Action for Boston Community Development (ABCD) in November named Sharon Scott-Chandler president and CEO of the anti-poverty agency. Scott-Chandler had for more than 10 years been executive vice president of the organization, which was founded in 1962 to combat poverty in Boston.
A Mattapan native, Scott-Chandler went to school in Foxborough through the METCO program and graduated from Tufts University and Northeastern University School of Law. She worked as a legislative aide to U.S. Rep. Sidney Yates in Washington, D.C., in private practice at a Boston law firm and as an assistant attorney general under Scott Harshbarger before joining ABCD. Scott-Chandler sat down with the Banner earlier this month to discuss her new role.
You started off in law. What made you decide to switch to anti-poverty work?
It wasn't really a shift, because everything that I've done and experienced laid the foundation for the work that I'm doing today. Growing up, we didn't have a whole lot of money. We had community. I was a METCO student; I was bused out to Foxborough schools from first grade on to high school. I had a good experience, but you can't help but see around you the inequities both in resources and opportunities that that are not always available in the community that you're in every day. At one point, I worked in Washington D.C. for a congressperson from Chicago. Everywhere I was, everywhere I worked, every experience I had just showed me those disparities. So I chose to go to law school, actually, with that in mind. Northeastern's School of Law is a public-interest-oriented law school and they really focused on the law's impact on people, and the equity and justice issues surrounding that.