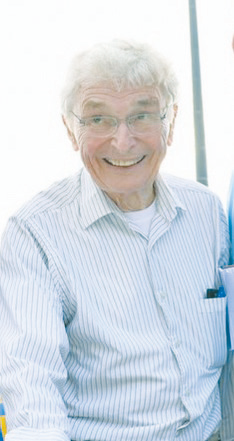 "Every time you do a good deed you shine the light a little farther into the dark. And the thing is, when you're gone that light is going to keep shining on, pushing the shadows back."
John White, a man who selflessly gave back to the community he grew up in for over five decades, has died.
Mr. White, who served as East Boston Area Planning Action Committee's (APAC) director for over 50 years, passed away at his daughter Siobhan Dispenza's home in Syracuse, NY surrounded by his loving family on Tuesday, June 7 following a brief illness. He was 87 years old.
Mr. White was a legend in East Boston whose actions transcended rhetoric and whose name became synonymous with compassion for the poor. He was a man that never sought glory, awards, headlines, or acknowledgement.
His impact in East Boston rose above today's social media soundbites and was measured by his deeds and work on behalf of those most marginalized and most in need in our community.