EITC, Child Tax Credit, all tax relief measures addressed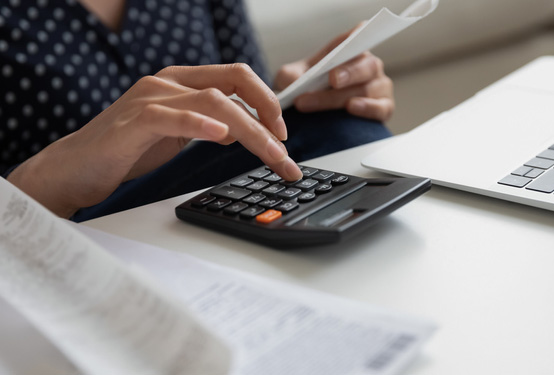 ABCD urges all residents of Boston and the Mystic Valley region who earned $58,000 or less in 2021 to make an appointment now for no-cost tax preparation.
ABCD's IRS-certified tax preparers will prepare and submit tax returns, working primarily online but also by drop-off, phone and email, with limited in-person appointments for those lacking needed technology. ABCD preparers make sure to file for all tax relief measures that benefit low and moderate income residents including EITC, Child Tax Credit, Senior Circuit Breaker and more. This ABCD program is part of the federal Volunteer Income Tax Assistance (VITA) program.
The Earned Income Tax Credit or EITC has been called one of the most successful antipoverty programs ever provided, and it can be accessed retroactively for the previous three years, so eligible taxpayers can qualify for a sizeable sum.
In 2021, families received six months of their federal Child Tax Credit in monthly payments from the IRS from July through December. Their second six months of CTC payments will be included in their 2021 tax return. The total 2021 CTC for each child under age 6 is $3,600; for each child ages 6 to 12 it is $3,000. The CTC, which ended December 31, 2021, is credited with dramatically reducing child poverty in America and child and family advocates are calling urgently for its renewal.
In addition, taxpayers who were eligible to receive the American Rescue Plan payment of $1,400 but did not receive the full amount in 2021 can claim the Recovery Rebate Credit against their 2021 income tax. ABCD tax filers also make sure that eligible clients receive the Senior Circuit Breaker Tax Credit which provides seniors aged 65 and older with up to $1,170 in tax refunds from the Commonwealth of Massachusetts. This credit is available to all eligible seniors who pay unsubsidized rent or property taxes and is retroactive for three years.
ABCD and a host of other community partners and volunteers make up Mayor Michelle Wu's Boston Tax Help Coalition. ABCD, which played a role in founding the coalition in 2001, also serves as a critical Massachusetts component of the Internal Revenue Service Volunteer Income Tax Assistance (VITA) program. In the last 30 years, ABCD has provided more than 150,000 people with free tax help preparation across the city.
To book an appointment, call your nearest ABCD neighborhood center listed at bostonabcd.org/tax-assistance or call ABCD Connect at 617.348.6329.