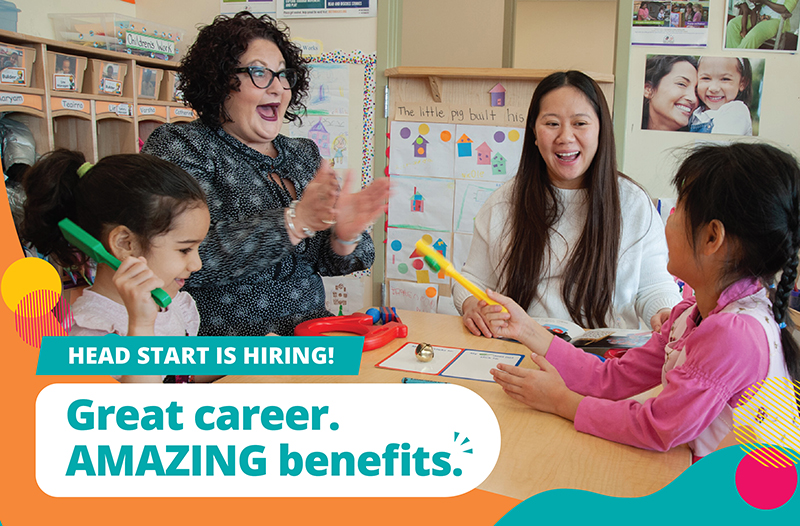 Signing bonuses, paid training & development, and a pathway to leadership attract current and future educators
As Greater Boston continues to rebuild and reopen after the pandemic brought much of life to a standstill, ABCD is recruiting early education teachers and staff who are looking for a clear path to a fulfilling career.
Along with generous signing bonuses for teachers, the organization offers paid training and development including assistance with gaining certification as well as college degrees.
Make a difference.
ABCD Head Start has always valued individuals who are committed to making a difference in the lives of children and families facing the toughest social and economic barriers. It puts that value into action by also creating opportunities for staff to advance their careers, to be heard and to become leaders in the organization and the field of early education.
Noting how exciting it is to watch the children's growth and development, Sherryl Remy-Francis, a teacher who has been with ABCD Head Start for more than 20 years, says, "you have to be committed … open-minded, flexible, and versatile because these are the children and the adults of tomorrow." In other words, working at ABCD Head Start has never been more rewarding. If you or someone you know has dreamed of educating children and families and helping them reach their potential, apply today.