Join ABCD Head Start & Children's Services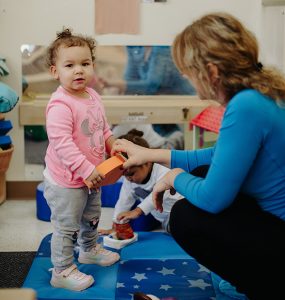 Working at Head Start is more than a job. It's a chance to make a difference in childrens' lives. Be part of a program that goes beyond the classroom to support and enrich the lives of children and their families. 
In the communities ABCD Head Start serves, excellent childhood education can have a significant positive impact on outcomes for young children. Visit the Head Start program page to learn more.
We have open positions for all levels of experience in teaching, health & nutrition, family engagement, and more!
WE OFFER STAFF:
Coaching

Paid Professional Development

Career Advancement

Paid Higher Education Courses
SIGNING BONUS:
$2,000 signing bonus for new hires. $1,000 at the time of hire and $1,000 after a year of service. Not applicable to trainees.



ABCD BENEFITS
ABCD offers a competitive and comprehensive benefit package to our employees and their families, with the flexibility to select a plan that meets their needs as well as establish a foundation for financial security. Benefits include:
Health Insurance

Dental Coverage

Flexible Spending Account (FSA)

Dependent Care Assistance Program (DCAP)

Life/Disability Insurance

Voluntary Tax-deferred Retirement Plan

Direct Deposit

T Pass (MBTA) program

Paid Time Off Plans

12 Observed Holidays

Paid Parental Leave
Read more about working at ABCD on our careers page.
Action for Boston Community Development is an Equal Opportunity employer. All qualified applicants will receive consideration for employment without regard to race, national origin, age, sex, religion, disability, sexual orientation, marital status, veteran status, gender identity or expression, or any other basis protected by local, state or federal law.