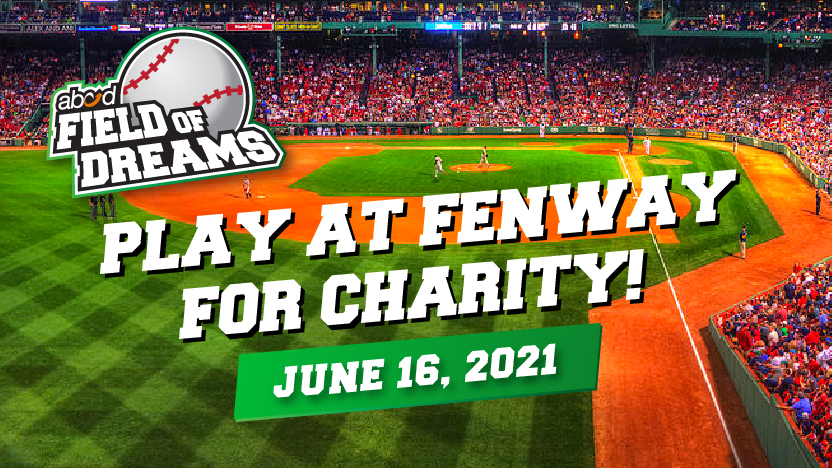 When the pandemic hit in 2020, ABCD shifted into high gear to meet the community's escalating needs just as most everything else shut down. Including Fenway Park. For the first time in 22 years, ABCD's iconic fundraising event, Field of Dreams, was canceled.
But 2021 is a different story: Field of Dreams is back!
In just over two weeks, Boston-area businesses will field teams in a unique morale-building exercise: each will send up to 22 employees to take the field at Fenway Park for a once-in-a-lifetime experience.
Thanks to the generosity of the Boston Red Sox, participants will live out their childhood dreams and create unforgettable memories by playing ball on the legendary field.
There's still time to sign up! Learn more about ABCD Field of Dreams.
Companies also pay to play because their donations do good: the funding raised supports the ABCD SummerWorks program which provides paid summer jobs to Boston's underserved youth. SummerWorks participants also explore career paths through workshops and mentoring, and they gain career skills that last a lifetime.
Two years ago, the annual event raised $220,000, and since its founding, Field of Dreams has amassed over $5 million! Every year, more young people apply than ABCD can place, which is why fundraisers like Field of Dreams are vital to making SummerWorks available to as many young people as possible.
Of course, ballplayers view this as more than a game. And it's about more than giving back. It's a chance to counteract a year of stress and isolation by socializing, reconnecting with colleagues, and even building a new community.

It's not too late to sign up! Email Liz McCarthy or call her at 617.620.6949.