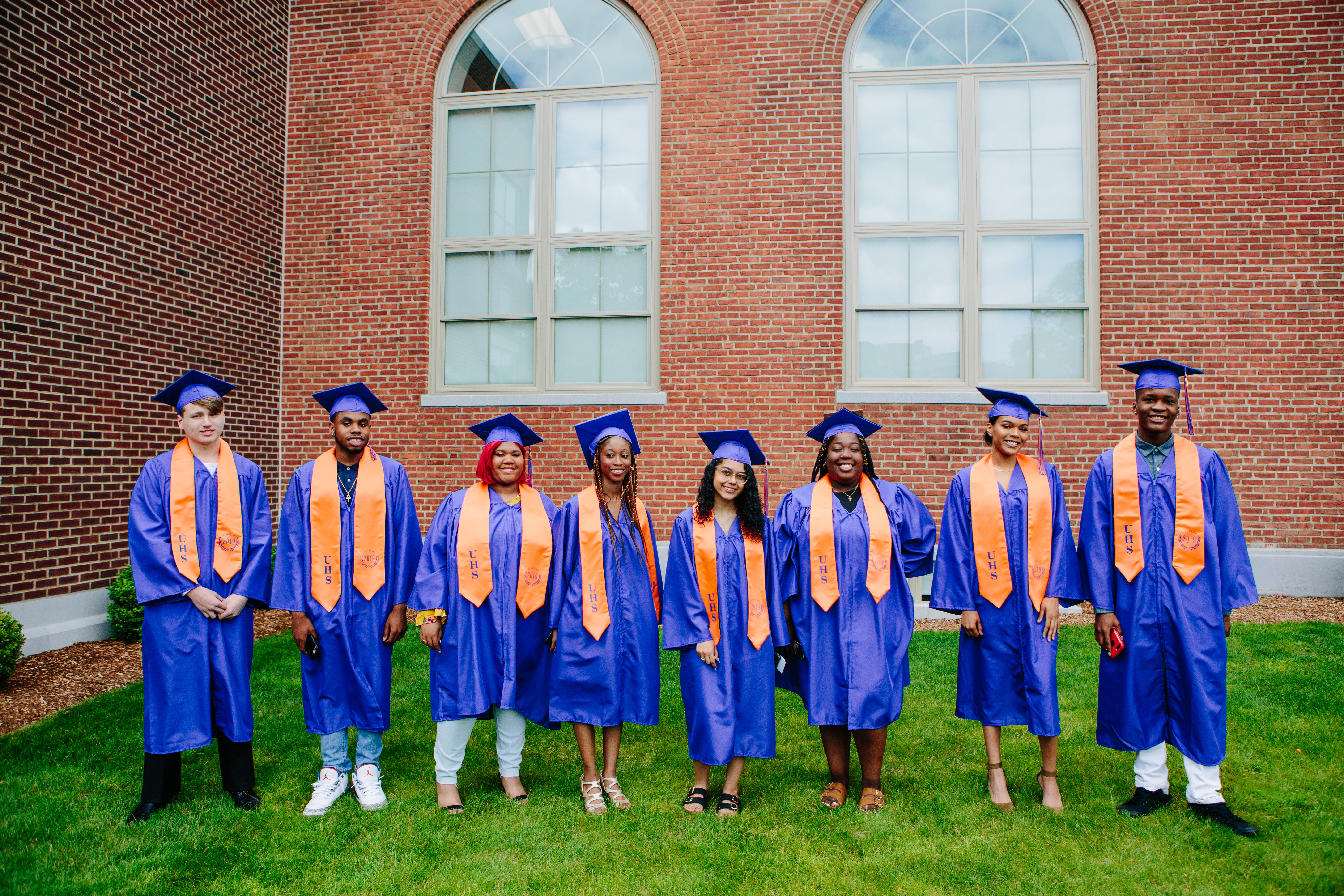 Anticipation fills each corner of the room as streamers hang next to banners that read "Congratulations Graduate" behind balloons with "Class of 2019" written on them. Family members sit in the audience as they anxiously wait for their graduate to come out. All of their hard work, sacrifices and choices have led to this moment – Graduation Day! Getting to the finish line of their high school career despite adversity is what these unique students have accomplished.
Graduation season evokes different meanings for many people but for students at Ostiguy High it means they have not only overcome but they have surpassed even their own expectations. Ostiguy is a recovery high school that integrates an accredited high school curriculum with clinical and supportive services for its students. Guided by staff, students are empowered with tools and resources to aid in their journey of recovery from substance abuse. Ostiguy High's 2019 graduating class consisted of eight students from varying backgrounds who depended on each other and staff to get their high school diploma.
A few miles away in Roxbury at ABCD University High School (UHS) the 2019 graduating cohort consisted of nine determined students who also had to overcome their own set of obstacles. When challenged and told they wouldn't succeed in the traditional school system these students bet on themselves and found an educational environment that fit them. UHS is a Boston Collaborative High school that provides Boston students with the opportunity to reengage in their learning through an accelerated pathway and earn their high school diploma. The dedicated staff at UHS work with each student to ensure their educational needs are met and that they are set up to succeed.
ABCD congratulates the 2019 graduates of the William J. Ostiguy Recovery High School and ABCD University High School.
To learn more about more about each school and how to enroll CLICK HERE for Ostiguy High and CLICK HERE for University High.