ABCD's south end neighborhood center distributes donated toys to underserved children
Part of the ABCD Winter Fund campaign to help low income families in greater Boston
A special room in a South End brownstone has just the toy to put a smile on the face of a child. Action for Boston Community Development, or ABCD, is helping Yvette, a Northeastern University pre-med student, pick out gifts for her 10-year-old daughter Ellie. "She likes to make slime. All the girls do."
Nearly 200 children in Boston's South End and lower Roxbury neighborhoods will be getting these Christmas gifts as part of ABCD's Winter Fund and Toy Drive, which will fulfill 7,000 requests for toys received from underserved families in Boston, Malden, Medford and Everett.
ABCD still needs gifts, especially for teenagers and for members of the Latino community who celebrate Three Kings Day.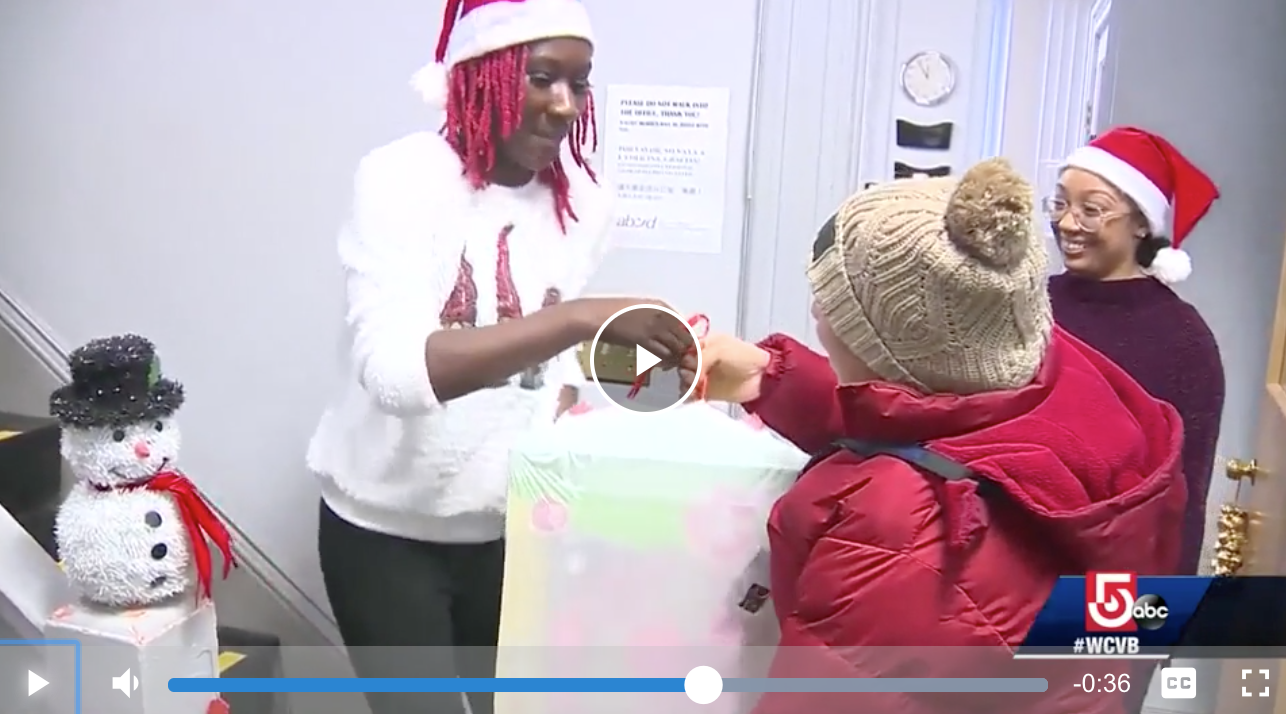 To give to the ABCD Winter Fund and Toy Drive, go to bostonabcd.org/donate, call 617-348-6559 or email give@bostonabcd.org. Thank you!