CHW Training
ABCD has received funding to design and implement a training program on various mental health and substance use topics and to develop a toolkit to assist health systems incorporate CHWs into their behavioral health and primary care teams. An additional training will be held for the supervisors of the CHWs to assist in integrating the training content into the day to day work of each health setting. Project Partners At the core of this project are Community Health Workers who work in health care settings and serve people who are seen in primary care and specialty clinics and inevitably may have co-occurring mental health and /or substance use challenges. As such, the advisory council will include several Community Health Workers (CHWs) who work in different health and public health systems around Massachusetts. Our organizational partners in this project include the Massachusetts Association of Community Health Workers, the National Association of Social Workers Massachusetts Chapter, Health Leads, and the Center for Innovation in Social Work and Health at the Boston University School of Social Work. Advisory Council During the 6 month planning period and throughout the three yearlong project, the Advisory Council members may engage in a range of activities that relate to the development and implementation of this project. These include: • Program design that includes the selection of the training model and curricula • Evaluation activities • Training/co-training CHWs and or their supervisors: trainers will receive capacity building on training skills and topic content • Consultation on the development and dissemination of guidelines to address the integration of CHWs in behavioral health (BH) care teams in community health centers (CHCs) • Development of policy recommendation on identifying essential components to improve the collaboration between social workers and CHWs on care teams in health care settings.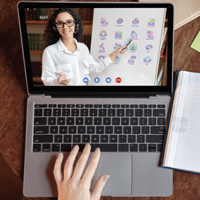 With a focus on integrating CHWs into behavioral health care, this training is for Supervisors of CHWs in primary care settings.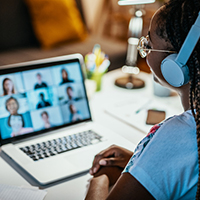 ABCD Health Services offers a course for Community Health Workers in primary care settings whose patients struggle with substance use and/or mental health issues.