Child Care Choices of Boston
Child Care Choices of Boston (CCCB) offers support, resources, technical assistance, training and childcare expertise to families, childcare providers, employers and the larger community.
Who Qualifies?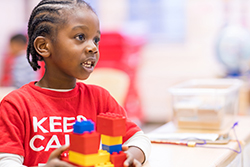 If you're in need of high quality, affordable child care, and live in Boston, Brookline, Cambridge, Somerville, Chelsea, Revere, Winthrop or Everett, we welcome you to contact us. You can also visit our website to learn more.
ENSURING A POSITIVE FUTURE FOR CHILDREN AND THEIR FAMILIES
CCCB can help connect you to state-subsidized financial assistance to help pay for childcare and out of school-time programs so you can continue to work or attend school. Regardless of whether you're eligible for a subsidy or not, we can also help you understand all your options for early care and education programs. In addition, we offer training to providers to ensure that you and your child receive culturally appropriate, accessible, and high-quality services.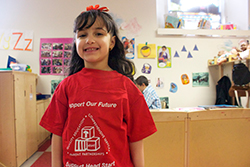 We help make quality and convenient child care accessible and affordable to you in three ways: by managing childcare vouchers, providing information and referral services, and educating and training the providers who serve children.
Vouchers: CCCB provides vouchers to more than 4,000 low-income families who otherwise would be unable to afford childcare. The program disburses more than $43 million each year while working with more than 1,000 childcare providers and school-age programs in the region.
Information and Referral Services: We provide these services free of charge to help you find the right childcare provider to meet your specific needs. This can be done in person or by phone or email.
Education and Training: We offer opportunities for providers including training and professional development classes, technical assistance, and business support. Our Training Department also offers guidance on becoming a provider, opening a childcare center or becoming an early childhood teacher.