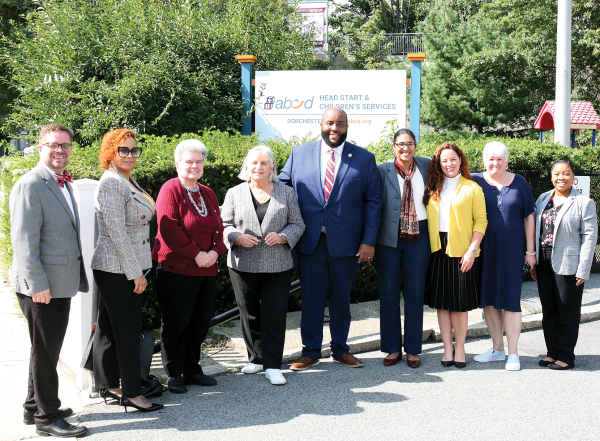 Three lawmakers, all members of the House Education Committee, toured early childhood education sites throughout Dorchester and Roxbury last month to learn more about early childhood education in the government-funded Head Start program.
Rep. Denise Garlick of Needham, the committee's chairperson, joined host state Rep. Chris Worrell and Rep. Kate Donaghue of Worcester in stopping by the ABCD Head Start facility on Geneva Avenue and in a panel discussion at Cesaria Restaurant on Bowdoin Street.
ABCD President and CEO Sharon Scott-Chandler led lawmakers through the Geneva Avenue facility to show them the daily ins and outs of the place.
"We are so pleased that Rep. Worrell brought the chairwoman and other members of the education committee to our center to see and engage in dialogue around the impactful work we do and the challenges that we face," Scott-Chandler said. "We look forward to working together as they develop policy for the future of early childhood education."
…