Career, educational and youth programs help bridge equity and access gaps for adults and youth in underserved Boston communities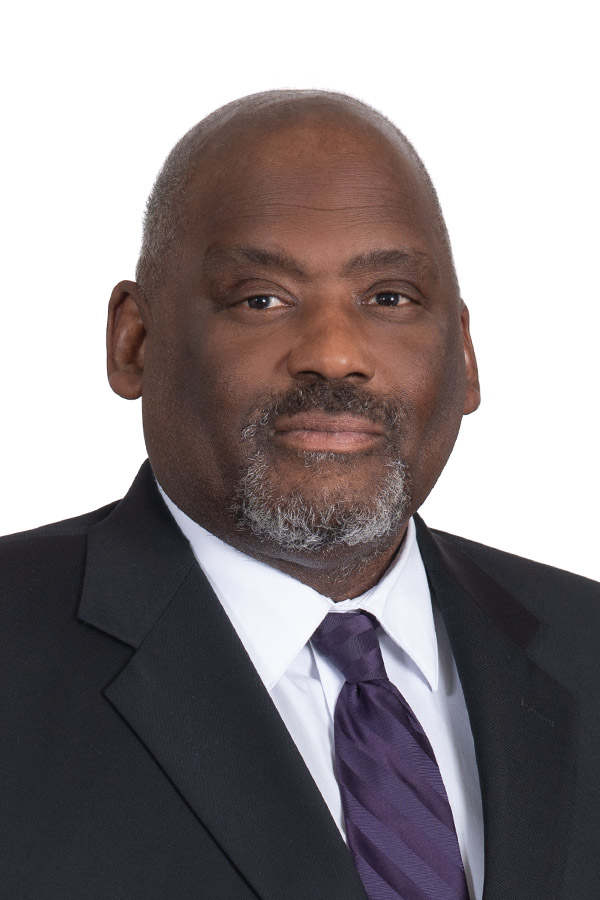 (Boston, MA) – Action for Boston Community Development (ABCD) is pleased to announce the promotion of Ronald Marlow to vice president of workforce development and alternative education for the Community Action Agency. In this role, he leads the development and delivery of workforce development, educational, and supportive services through programs that bridge equity and access gaps for low-income adults and youth in Greater Boston including English for Speakers of Other Languages (ESOL), ABCD's education alternatives, University High School and Ostiguy High School, Youth Services and the MassHire Metro North Career Centers. He previously served as ABCD's director of workforce development and alternative education.
"Ron's experience in the workforce development arena at ABCD the past four years, at the National Urban League and with the Commonwealth of Massachusetts and beyond have prepared him to lead ABCD's workforce development and educational programming initiatives at the highest level," said ABCD President and CEO Sharon Scott-Chandler. "His ability to impact our client base through effective, results driven programming and solutions at fundamental levels – education and employment – facilitate bridging other equity and access gaps faced by Greater Boston residents, particularly in underserved communities." 
Before joining ABCD, Marlow served as vice president for workforce development at the National Urban League in New York City. In this role, he was responsible for workforce development programs funded by the National Urban League delivered by local Urban League affiliates across the country. As undersecretary for workforce development with the Commonwealth of Massachusetts, Marlow oversaw implementation of the federal Workforce Innovation and Opportunity Act. During his tenure, he proposed and developed the Executive Order that institutionalized the Workforce Skills Cabinet. Additionally, Marlow brought a specific focus on populations that historically have disparate employment outcomes as compared to whites, and pushed for the creation of a state Task Force to examine the systemic barriers that lead to such outcomes and make recommendations to mitigate those barriers.
Marlow attributes some of his long-term success, including his new role at ABCD, to the efficacy of ABCD programs on the lives of young people. "I am a proud alumnus of both ABCD's Head Start and SummerWorks programs," he said. "A strong foundation prior to first grade, and then into the workforce as a teenager via ABCD helped bridge the access and opportunity gaps for me, as a kid who attended ABCD Head Start in Dorchester and then later when my family moved to Mattapan as a SummerWorks participant. This is truly a full circle moment, and I am appreciative of Sharon's confidence in my abilities and for the opportunity to give back to the community from the same well from which I received."
Committed to public and community service, Marlow serves on the boards of Greater Boston Legal Services and the Massachusetts Law Reform Institute. Previously, he served on the boards of the Greater New England Minority Supplier Development Council, the Center for Women & Enterprise, the Massachusetts Growth Capital Corporation and the Massachusetts Community Development Finance Corporation, among others. Marlow is the recipient of numerous awards including the NAACP's distinguished "Keeper of the Flame" award and the Small Business Administration's Minority Business Champion award for both the state of Massachusetts and the New England Region.
Born and raised in Boston, Marlow earned his bachelor's degree from Pennsylvania State University and his master's degree in law, policy, and society from Northeastern University.
##
About ABCD: A nonprofit human services community action organization, ABCD provides underserved residents of Boston and the Mystic Valley area, with the tools, support and resources they need to transition from poverty to stability and from stability to success. Each year, the organization serves more than 100,000 individuals, elders and families through a broad range of innovative initiatives as well as long-established, proven programs and services. For 60 years, ABCD has been deeply rooted in every neighborhood and community served, empowering individuals and families and supporting them in their quest to live with dignity and achieve their highest potential. For more, please visit bostonabcd.org.