Boston Youth overcome barriers to achieve academic success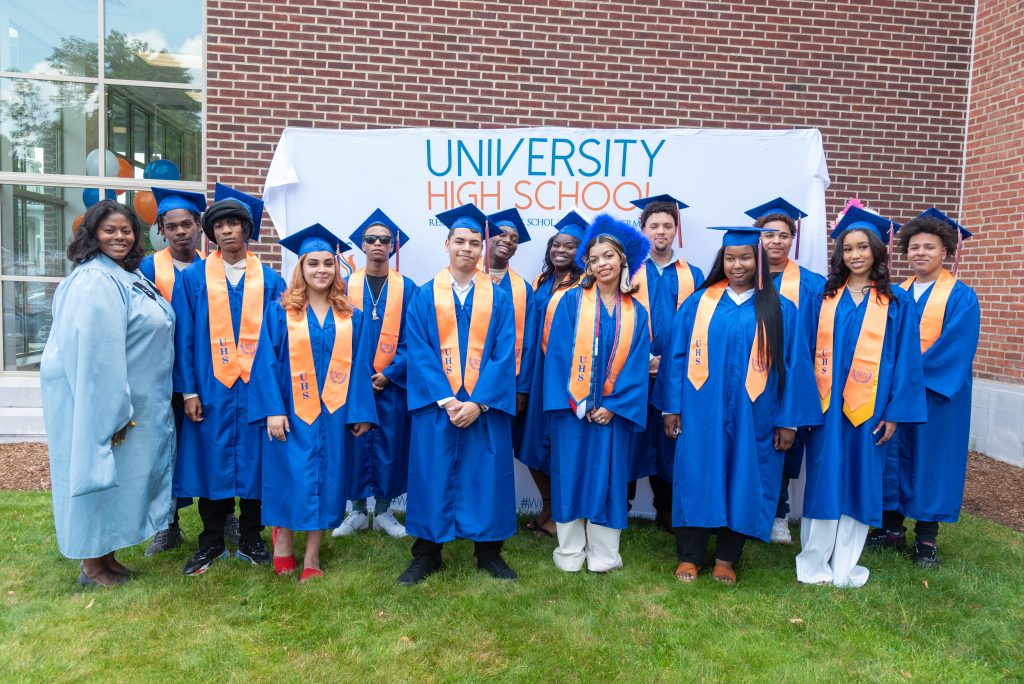 (BOSTON, MA) — On Friday, June 16, students from ABCD's University High School graduated with all due pomp and circumstance. University High School is ABCD's alternative high school for Boston students ages 16 to 22 who at minimum are repeating 10th grade, have fallen behind at least one grade level in traditional high school settings or have left high school without completing their diploma requirements. University High School operates in partnership with the Boston Public Schools – Boston Collaborative High School and concentrates on core requirements and MCAS test preparation using project-based assignments that contribute to a portfolio demonstrating students' knowledge and academic competency.
ABCD President and CEO Sharon Scott-Chandler expressed her pride in the 2023 graduates. "Completing high school is one of the biggest accomplishments of a young person's life. It sets a foundation and puts them on a path toward furthering their education and establishing a career, which will bring stability and success for the rest of their lives," she said.
"I am so proud of our graduates and the village that helped them get here – family, teachers, Boston Public Schools and our ABCD faculty and staff. My heartfelt congratulations to the 2023 graduating class of University High!"
Spring 2023 commencement took place at the ABCD Thelma Burns Building in Dorchester where 15 graduates from Boston were presented with diplomas. 2021 University High School alumna Johanna Garcia offered the keynote address. Garcia reminded her fellow alumni to view any temporary setbacks along their post University High School journey as stepping stones toward growth and self discovery. "Embrace them as opportunities for learning and improvement," she said.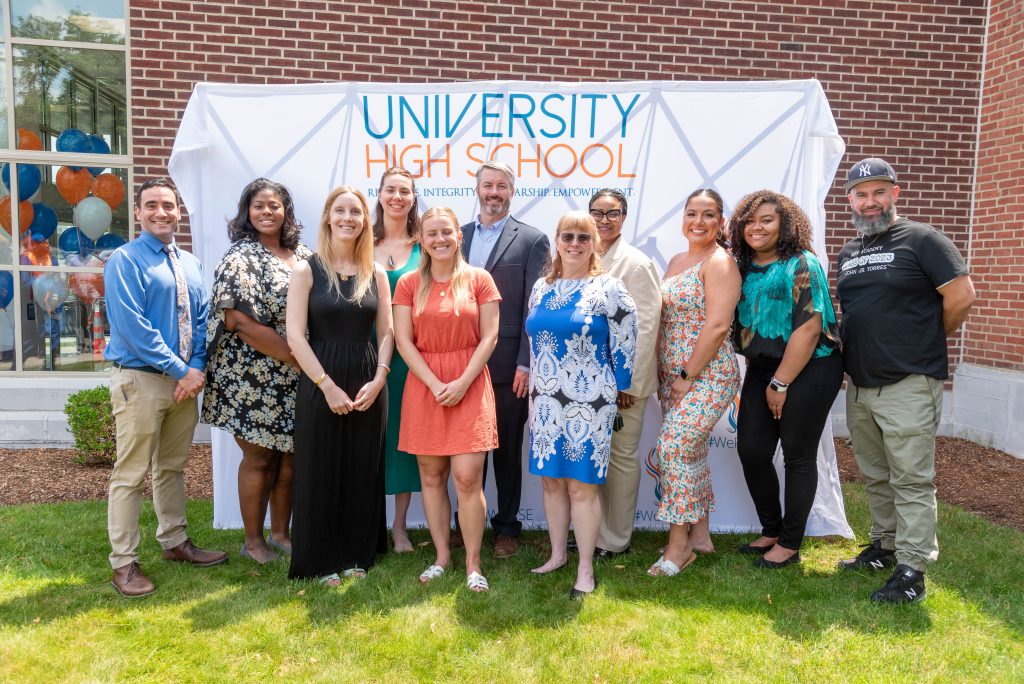 Another ABCD success story, Johanna earned her associate's degree on June 1, 2023 from Massasoit Community College. She will continue her education this fall at Simmons University in the Bachelor of Social Work/Master of Social Work program with a full ride.
Sherann Jackson-Alkins Head of School and Director at University High School acknowledged the importance of recognizing that traditional education is not the only pathway to success. "Alternative forms of education, such as vocational training, apprenticeships, and online learning offer valuable opportunities for students to thrive. Many successful individuals have forged their own paths outside the conventional educational system, finding success and fulfillment through non-traditional means," she said.
"Alternative education fosters creativity, critical thinking, and hands-on experiences that can lead to meaningful careers and accomplishments. By embracing alternative education, we broaden our horizons and open doors to diverse avenues of success."
Students at University High School RISE! through Resilience, Integrity, Scholarship, and Empowerment. Along with a diploma, students leave with an educational plan, knowledge, skills, and the support to achieve their goals as a lifelong learner in education, career and civic participation.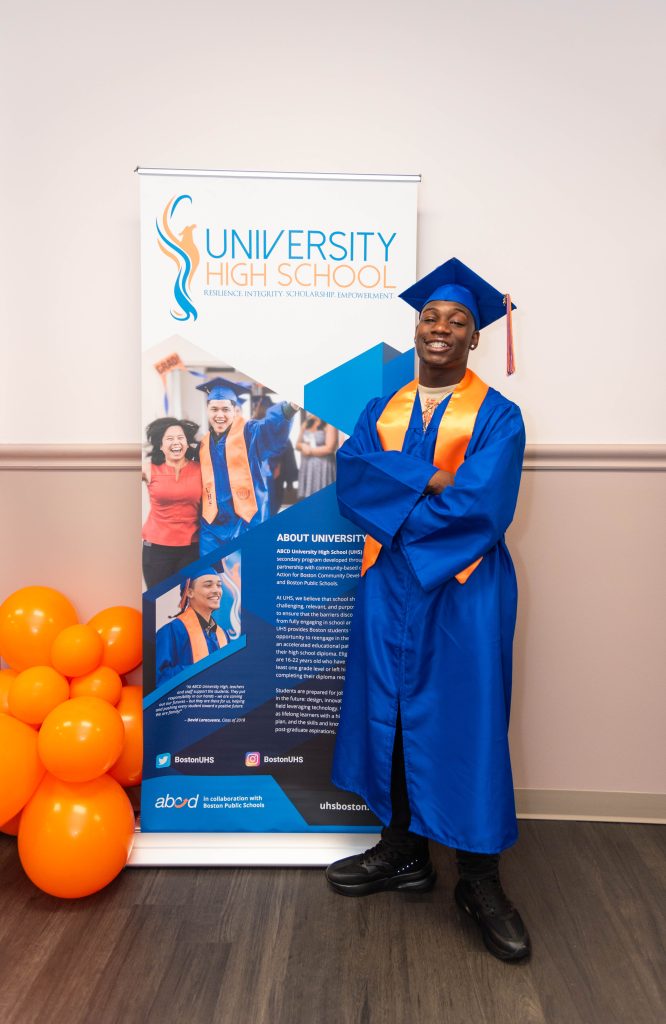 Members of the 2023 University High School graduating class include:
Jerrell Wongsam Andres
Derick Peria Baez
Joel Contreras
Mercury Cruz
Lauren Furtado
Xander Arias Gonzalez
Br'An Hull
Tyler Jeune-Joseph
Xiarra Brown Johnson
Yalizeth Lopez
Garmael Paillant
John Pierre (January)
Michael Seales
Shanderick Soto
Jamyah Welch
###
About ABCD: A nonprofit human services community action organization, ABCD provides underserved residents of Boston and the Mystic Valley area, with the tools, support and resources they need to transition from poverty to stability and from stability to success. Each year, the organization serves more than 100,000 individuals, elders and families through a broad range of innovative initiatives as well as ong-established, proven programs and services. For 60 years, ABCD has been deeply rooted in every neighborhood and community served, empowering individuals and families and supporting them in their quest to live with dignity and achieve their highest potential. For more, please visit bostonabcd.org.