Agency provides groceries and pet food for qualifying families and individuals at no cost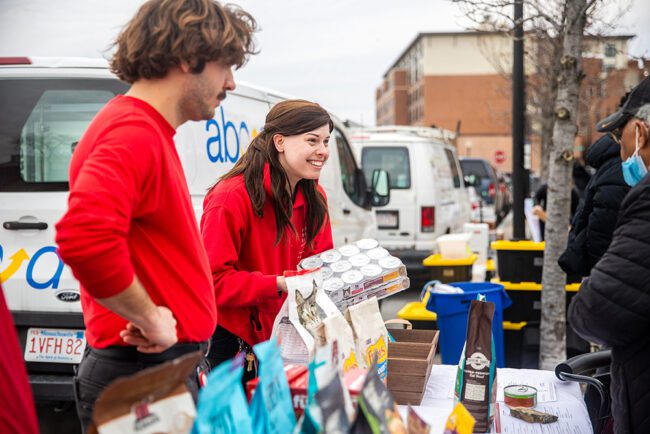 (Boston, MA) — The Animal Rescue League of Boston (ARL) is expanding its partnership with Action for Boston Community Development (ABCD), by participating in two monthly ABCD FOOD POP-UPS to help distribute groceries and pet food for individuals and families in underserved and under-resourced communities in Greater Boston.
A May 2019 report by Feeding America revealed that Massachusetts has the most expensive food prices in the country, with residents of Eastern Massachusetts shouldering the highest food costs statewide.
ABCD FOOD POP-UPS are among several new initiatives designed to strengthen ABCD's food security program.
To qualify, residents of Boston, Medford, Everett, Belmont, Newton or Winchester must have a household annual income under 80 percent AMI (Area Median Income).
Monthly, FOOD POP-UPS visit Mattapan, Roslindale, East Boston and South Boston, providing fresh produce, meats and grocery staples.
Additionally, ARL will be present at the East Boston and Mattapan pop-ups to provide dog and cat food.
…