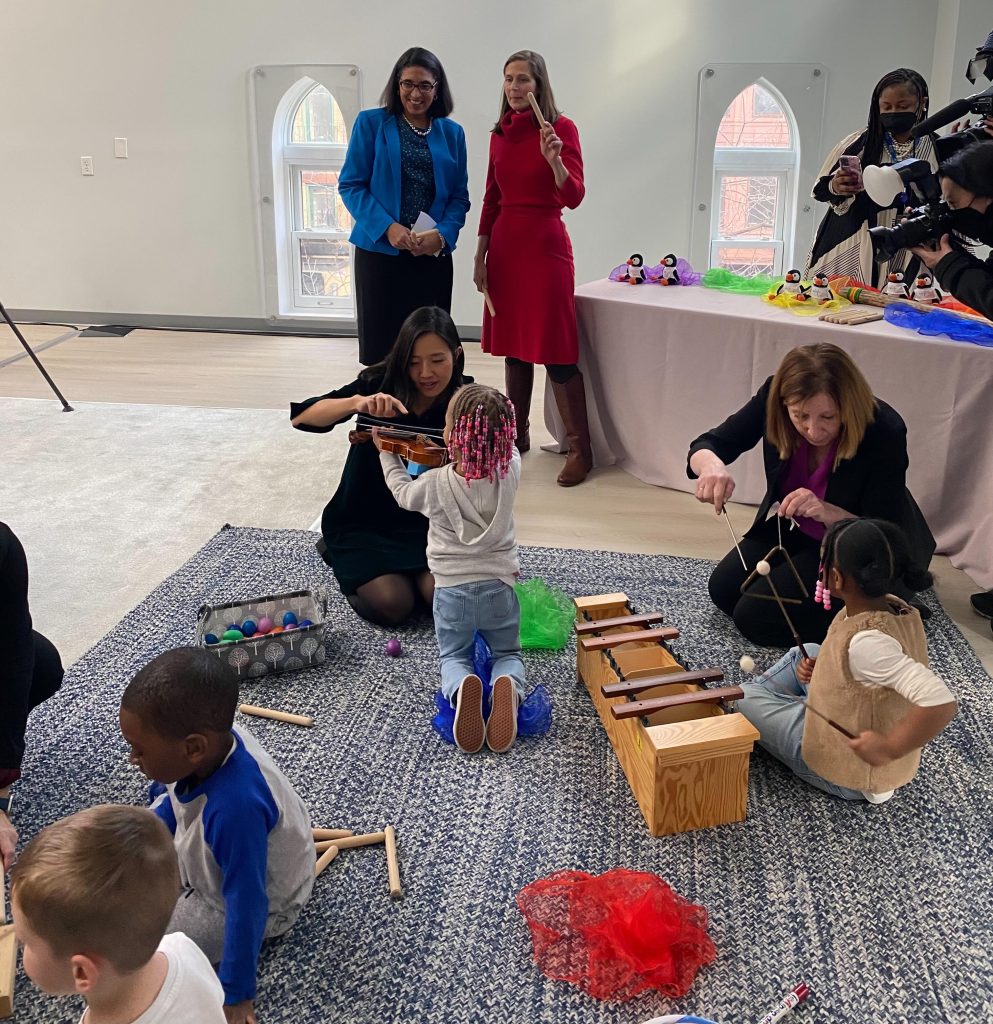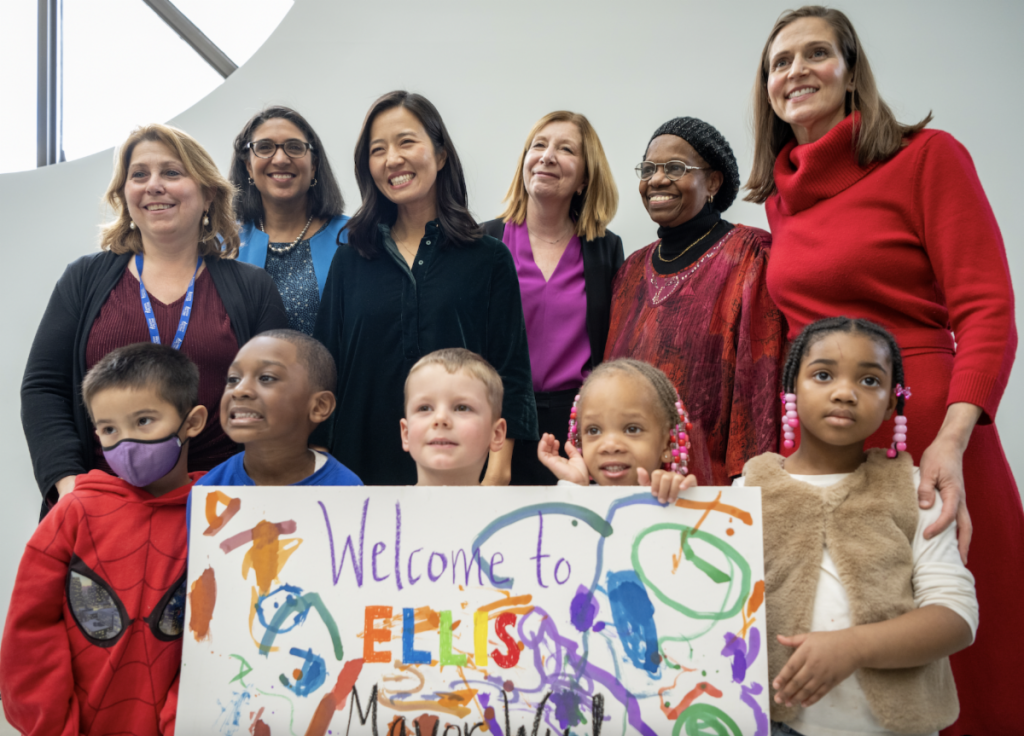 A new pilot program made possible through a partnership with New England Conservatory (NEC) and the City of Boston to increase access to early music education will begin in the Ellis Early Learning and ABCD Head Start programs. Mayor Michelle Wu made the announcement alongside NEC President Andrea Kayln, Boston Public Schools Superintendent Mary Skipper, Ellis Early Learning CEO Lauren Cook and ABCD President and CEO Sharon Scott-Chandler, Esq., at the Ellis South End site. The partnership with NEC and the City of Boston is funded by a $14.5 million grant secured by NEC to provide young people with music education that is instrumental to their academic growth, especially students who don't typically have access to arts opportunities.
ABCD President and CEO Sharon Scott-Chandler, Esq., said, "Studies show that consistent exposure to music through learning to play a musical instrument or taking voice lessons strengthens critical academic and social-emotional skills in all children, including preschoolers. We are delighted that the New England Conservatory of Music will bring its expertise and its humanity to ABCD Head Start, a very special early education program that offers comprehensive services to Boston's under-resourced children and families."
The partnership will begin by expanding offerings for Pre-K through early elementary school students and increasing scholarships to NEC Prep by 150%. The new pilot will include:
New courses through NEC Prep that establish a strong foundation in music for young learners.
Financial aid to remove barriers for students across the city.
Access to instruments that students can use at no cost or borrow rent-free.
NEC Prep faculty and staff support to foster the program, including a new early childhood director and professional training for faculty working with students.
Boston Public Schools has expanded music education specifically with the addition of the MassCore graduation requirement. This gift will create more access and opportunity for students across the city. These expanded NEC Prep scholarships will be offered starting in Fall 2023, and interested students and families can sign up for more information at www.necmusic.edu/prep/resources.