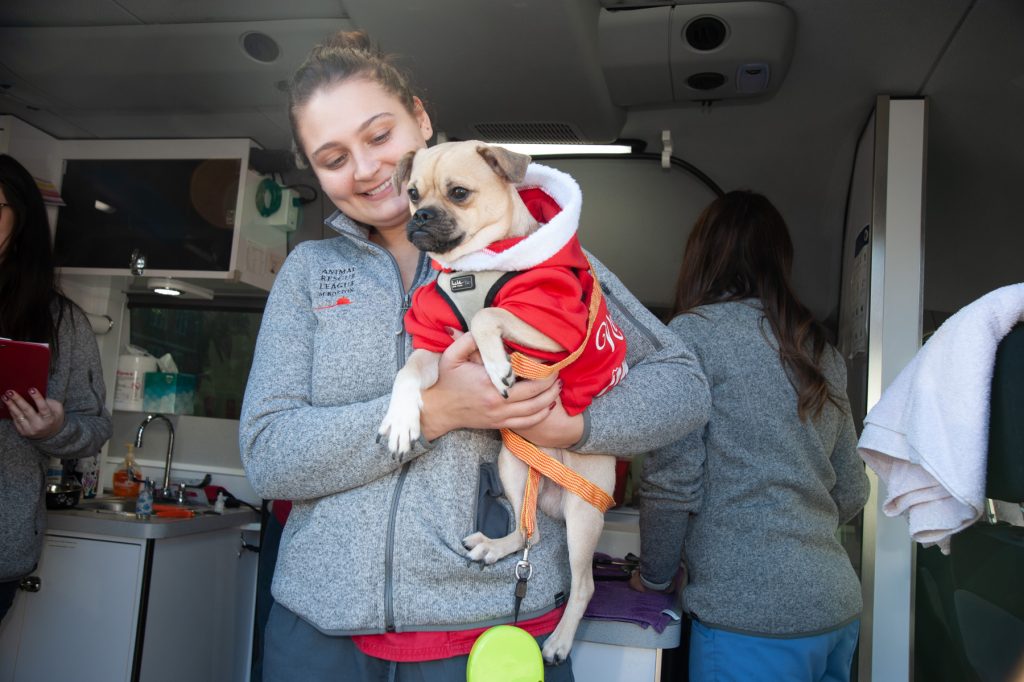 ABCD and the Animal Rescue League of Boston (ARL) celebrated a major milestone, 10,000 Wellness Waggin' veterinary appointments for ABCD clients! This high-quality, low-cost mobile pet wellness program launched in August of 2019 and has expanded to ABCD locations in Dorchester, Mattapan/Hyde Park and East Boston.
ABCD President and CEO Sharon Scott-Chandler, Esq., said that ABCD seeks to meet as many needs of people who are struggling as possible, including health care for four-legged family members. "Because of the Animal Rescue League and its Wellness Waggin' #39, people in under-represented and under-resourced communities have been able to access low cost, local vet care for their beloved fury friends. Pets are also family members and help get people through the tough moments, improve emotional well-being and make life a little brighter all around," she said. "ABCD is so proud to be a part of this 10K Wellness Waggin' moment and to partner with the Animal Rescue League of Boston on this creative, out-of-the-box approach to service delivery that meets unseen needs in the community."
The idea for the Wellness Waggin' was born out of ARL's Healthy Animals, Healthy Communities Initiative, the goal of which was to improve the welfare of animals in Greater Boston, and to deepen the understanding of the human-animal bond and its connection with individual and community health.