Speakers shared stories of perseverance, dedication, and care at the late activist's memorial service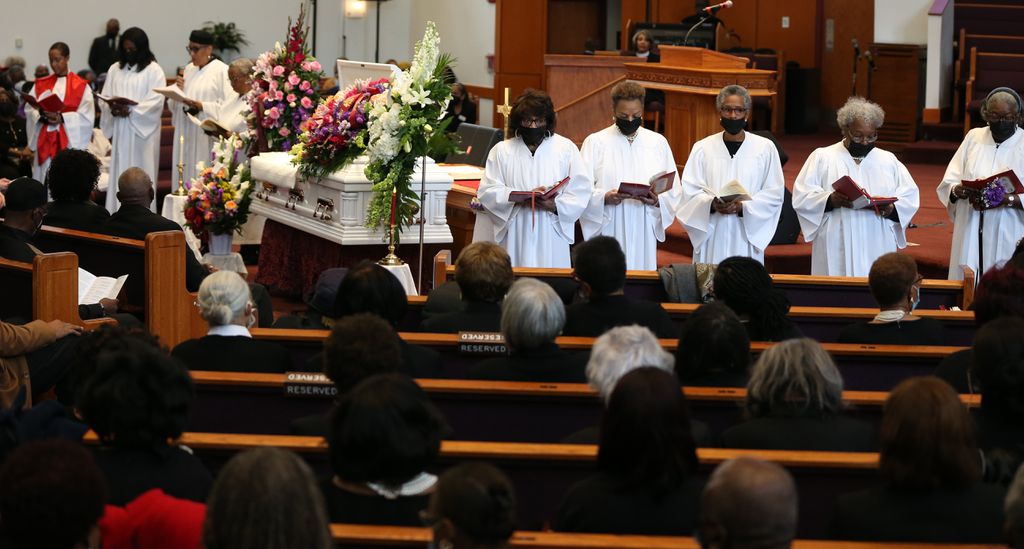 As she lay in her death bed, Thelma D. Burns had one request: someone needed to distribute free Thanksgiving turkey vouchers in her absence.
"In the last hours of her life, she . . . was making sure that other people would have the meal she would not live to eat," said the Rev. Dr. Ray Hammond of the Bethel A.M.E. Church. "Who does that?"
Hundreds of elected officials, nonprofit leaders, clergy, and community members packed Morning Star Baptist Church Tuesday morning to celebrate the late Dorchester activist, who spent decades pushing for equity in the state's schools and local community. Mrs. Burns died on Nov. 18 at age 86.
…
Mrs.Burns served for more than three decades on the board of Action for Boston Community Development, which in 2016 named a building in her honor. She also filled several leadership roles on community boards, including Central Boston Elder Services, the Mayor's Senior Advisory Council, and the Roxbury YMCA.