Dear community,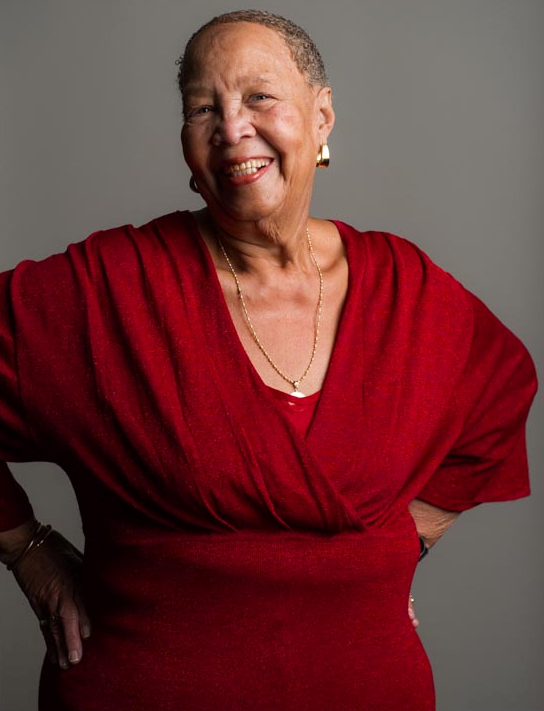 It is with deep sadness and a heavy heart that I share news of the passing of our beloved friend and board member, Thelma Burns.
Thelma was a parent at the Christopher Gibson Elementary School in Dorchester in 1965 when a young teacher named Jonathan Kozol was fired for reading Langston Hughes poetry to his 4th graders. With other parents, she protested the firing and boycotted the school. Kozol wrote the book Death at an Early Age about the experience, winning the 1968 National Book Award. They remained lifelong friends.
Having earned a bachelor of science degree in education from Boston University and a master of education degree from Harvard University, she served as METCO director for the Belmont Public Schools for 28 years.
An educator, community activist, advocate, and volunteer, she was always at the forefront of social justice initiatives. She was the recipient of a Robert F. Kennedy Fellowship, and she chaired or served on a number of other community boards including Central Boston Elder Services, the Mayor's Senior Advisory Council, and the Roxbury YMCA.
Thelma was an active ABCD board member for more than 35 years, serving as the chair and as a long-time executive committee member. Representing the Dorchester neighborhood, she served in various capacities through the years including as the leader of the ABCD Dorchester Neighborhood Service Center advisory board. In 2016, ABCD honored her extensive contributions to the Boston community by renovating and naming a stunning building for her.
A two-time cancer survivor, Thelma was a fierce advocate for health equity and dedicated a great deal of time and energy to the Dana-Farber Cancer Institute and the faith-based Cancer Disparities Network.
Thelma's many accomplishments have enriched the ABCD community and beyond, and her generous spirit and moral leadership leave an enduring legacy.
Words cannot express how much we will miss her. Our hearts and prayers go out to Thelma's family and loved ones at this time.
Sincerely,
Sharon Scott-Chandler, Esq.
ABCD President and CEO