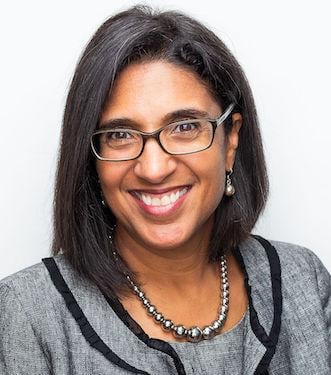 The Action for Boston Community Development (ABCD) Board of Directors has named longtime executive vice president/COO, Sharon Scott-Chandler, Esq., president and CEO of the largest social services agency in New England. Scott-Chandler succeeds John J. Drew, who retired on June 30 after 51 years with the antipoverty agency, 13 as president and CEO.
With the passing of legendary ABCD President/CEO, Robert Coard in 2009, Scott-Chandler's promotion to executive vice president and her later promotion to COO sparked a period of significant organizational growth, in which she was instrumental, including the expansion of the Head Start and Early Head Start services, workforce development, housing and other signature programs to where the organization's annual budget now exceeds $200 million.
Scott-Chandler acknowledged the notable and longstanding ABCD leadership that preceded her: "I am both humbled and inspired by the faith that the ABCD board of directors has shown in passing the torch to me," Scott-Chandler said. "I am grateful to have had the opportunity to learn from Bob Coard and to have worked so closely with John Drew for the last 13 years. We evolved and innovated our way through years of economic crises, social and political upheaval, and a global pandemic that devastated the communities we serve."
…
A Massachusetts-based nonprofit human services organization, ABCD provides disadvantaged residents in the Boston and Mystic Valley areas with the tools, support, and resources they need to transition from poverty to stability and from stability to success. Each year, we serve more than 100,000 individuals, elders and families through a broad range of innovative initiatives as well as long-established, proven programs and services. For 60 years, ABCD has been deeply rooted in each neighborhood we serve, empowering individuals and families and supporting them in their quest to live with dignity and achieve their highest potential.