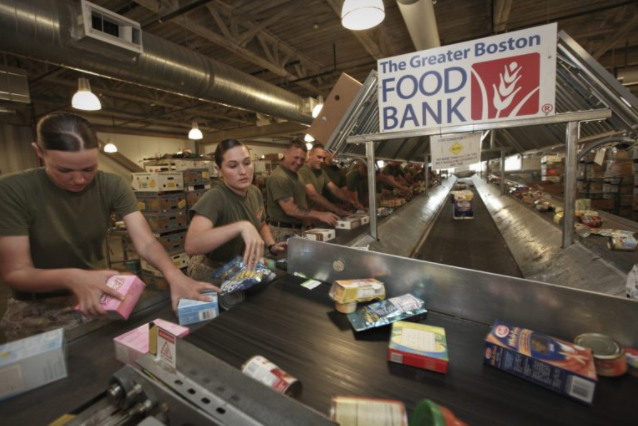 Amid growing concerns about living expenses, declining incomes and inflation, Boston residents are experiencing increased food prices, insecurity and inaccessibility.
Approximately 1.8 million Massachusetts residents, 32% of the state's population, struggled with food insecurity in 2021, according to a survey conducted by the Greater Boston Food Bank.
Nick Owen, program director of food insecurity at Action for Boston Community Development, said increasing unemployment and rising costs of goods has led to more food insecurity in Massachusetts.
"Currently, the rising costs of everything that's essential (like) utilities, fuel, food, has really put many people in a difficult situation of deciding where their limited money is going," Owen said. "(This has) been impacting those who are lower income as well as BIPOC or people of color, especially in residential neighborhoods like Dorchester, Roxbury, Mattapan."
The amount of people utilizing ABCD's food pantries across Boston has increased since the COVID-19 pandemic, said Josh Young, director of field operations and legislative affairs at ABCD. Young noted that food insecurity has "dramatically" affected lower income residents and also begun to impact middle class people in Boston.
"Some folks who were in a middle class category who, for whatever reason, lost their income or they lost their housing or they just have been dramatically affected by rising food prices, they've come into our food pantries for the first time," Young said.
…