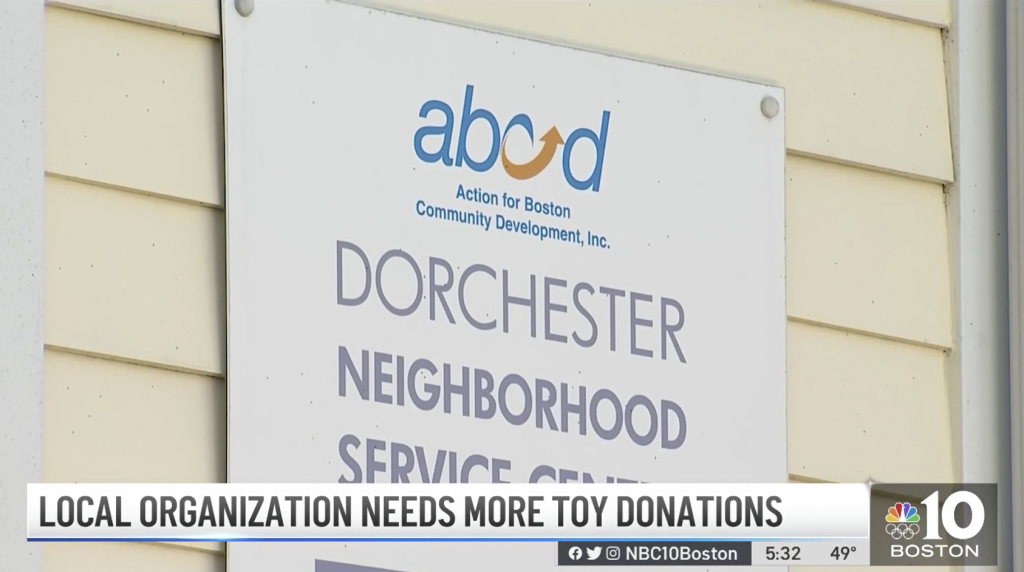 A Boston holiday toy drive is looking for more donations of presents that will go to disadvantaged families in the region.
The Dorchester-based nonprofit Action for Boston Community Development, which collects and distributes the toy donations, says it's been about 3,000 toys short of what it normally has to hand out in the holiday season.
"The pandemic has hit a lot of families really hard, and I think that everybody's still recuperating from that," said Bianny Suncar, ABCD's toy drive director.
---