NCAP Honors ABCD Leadership at Annual Convention in Boston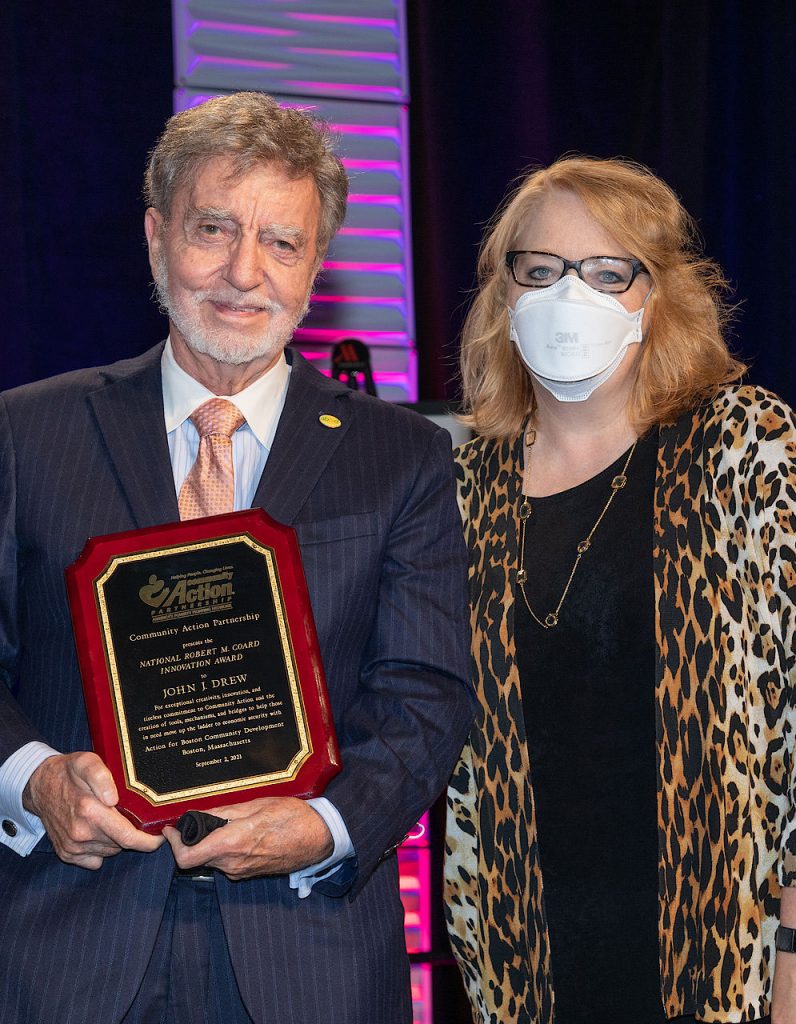 The National Community Action Partnership presented ABCD President/CEO John J. Drew with the Robert M. Coard Innovation Award for his exceptional work in advancing community-wide solutions that provide pathways for children and families to thrive.
The award was presented during the NCAP awards gala on the evening of September 2 at the Boston Marriott Copley Place.
The award is named for Robert M. Coard who was President/CEO of ABCD for almost 40 years. Under Coard's leadership, ABCD helped countless clients find housing, jobs, food and heat and built significant institutions such as the Urban College of Boston. The organization grew to serve more than 100,000 low-income persons annually, with approximately 1,000 staff members.
"NCAP is thrilled to present this award to John Drew and to honor him for all he has done at local, state and national levels to advance the work and mission of community action," said Denise Harlow, Chief Executive Officer, NCAP. "John has continued ABCD's legendary leadership in Boston and the nation and NCAP is privileged to extend this award, named for his renowned ABCD predecessor Robert M. Coard."
Drew has provided tireless and talented governance to ABCD for more than 50 years, serving as Vice President since the 1970s and taking over as President/CEO in 2009. Under his leadership, in good times and bad, ABCD has stood fast in providing hope, opportunity and significant services to tens of thousands of children, families, individuals and seniors struggling to make ends meet in a world plagued by economic disparities and racial/social justice barriers.
"I am honored to receive this award on behalf of ABCD and the more than one thousand community action organizations nationwide where staff never rest until they have made every effort to help those less fortunate," said Drew. "Community action is there, on the ground, providing the fuel, food, rental assistance, education that make a difference and working to achieve a fair chance for all to live the American dream."
Drew's leadership has long been applauded for an emphasis on advocacy for those in need, as well as the championing of new and expanded programs for youth and families. During the pandemic crisis, he ensured that ABCD programs kept going in safe modes to meet escalating needs in poor neighborhoods.