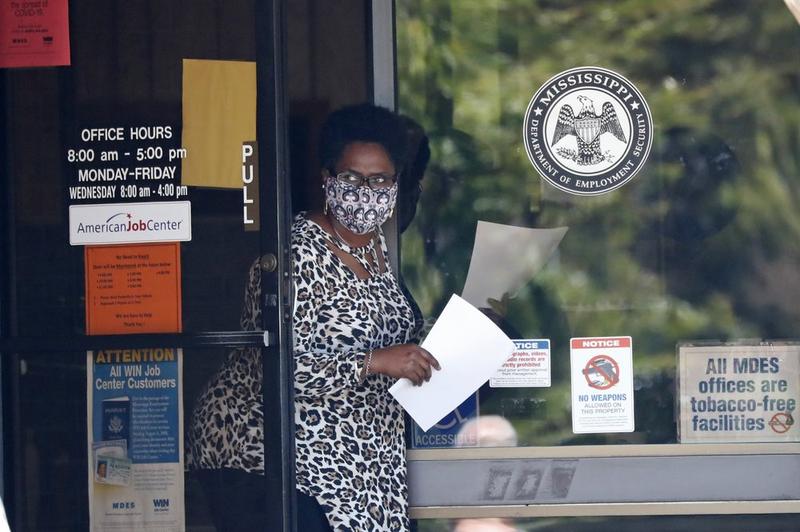 In the nine months that the coronavirus pandemic has ravaged the U.S., the most vulnerable Americans have struggled to keep up with monthly expenses. Eight million Americans have fallen into poverty since May, and today, there are 10 million fewer employed people than there were before the pandemic.
By quickly passing the $2.2 trillion CARES Act, Congress was able to stave off some of the initial impacts of the virus. Americans received one-time cash payments, businesses were offered a lifeline, and unemployment benefits were expanded. But nine months later, many of those benefits have expired. Members of Congress haven't been able to agree on how much relief should be included in a second round of stimulus funding and can't seem to come to an agreement over liability protections and state/local funding.
William Spriggs, a professor in the Department of Economics at Howard University, and Heather Long, an economics correspondent The Washington Post, describe how the pandemic and Congress' inaction is hurting millions of Americans who are in dire need of federal assistance. Plus, we hear from a number of individuals who are hurting financially and awaiting assistance.
Because the economy is in such bad shape, there's increased scrutiny regarding who President-elect Joe Biden is choosing to help him shore up the economy. Democratic voters will also be watching to ensure that Biden stays true to his campaign promise of including diverse candidates among his staff. Alex Thompsonis a national political reporter at Politico who has been following the nomination process closely. He shares what we can glean from the team Biden has assembled so far and what these selections mean for his economic recovery plan.
Nicole Malliotakis is joining a record number of Republican women who've been elected to Congress. She defeated Democratic Congressman Max Rose and will represent New York's 11th District. In recent weeks, the number of residents in Staten Island infected with the coronavirus has surged and their death rate is now higher than any other borough in New York City. In addition to dealing with the growing number of cases in her district, it's likely she will be spending her first days in Washington navigating a showdown regarding a COVID-19 relief package.
Special thanks to the Action for Boston Community Development, the Illinois Association of Community Action Agencies, and the Amalgamated Transit Union for putting us in touch with some of the voices you heard in this show.
Intro Music by: http://www.ithinklikemidnight.com/.
Additional Music by: https://jcowit.bandcamp.com/.