ABCD Foreclosure Prevention client Caroline Sande fears losing her house after being laid off as a result of the COVID-19 pandemic. WCVB-5's Julie Lonchich spoke to her.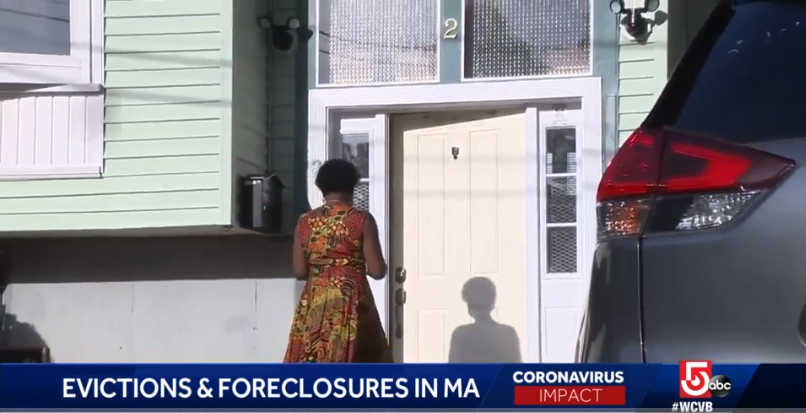 JULIE: With that moratorium now expired, rents and mortgages are coming due and there is a real fear. Tonight, we introduce you to a family who know they could lose everything. Caroline knows very well she might lose her first home.
"I bought it in May of 2018."
JULIE: The single mother who also cares for her elderly mother was laid off from her hospitality job at the park plaza hotel in March.