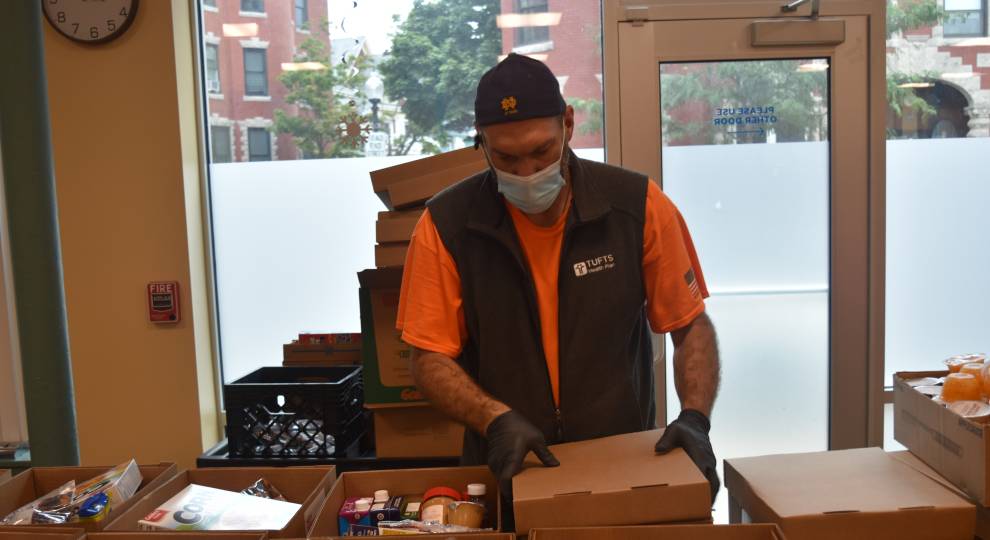 As the coronavirus continues to impact jobs and the economy, food insecurity is rising in Massachusetts, and food assistance programs are seeing more people look to the federal government for help feeding their families.
The anti-poverty agency ABCD reports 10,000 families coming to its food pantries since mid-March, compared to 4,000 families seeking help most years.
The ABCD pantries get food from the Greater Boston Food Bank, which distributed nearly 10 million pounds of food in August — the equivalent of over 8 million meals. That's 65 percent more than they distributed in August last year, the food bank reported.