For most young people, getting their first job—often a summer job—is a fundamental step as they move toward adulthood, laying the foundation on which they can build future careers. However, in many low-income neighborhoods, summer job opportunities are almost nonexistent. ABCD's SummerWorks program responds to this problem, helping hundreds of low-income Boston teens every year to get a paid summer job. In addition, the wages earned by these teens can help ease tight family budgets.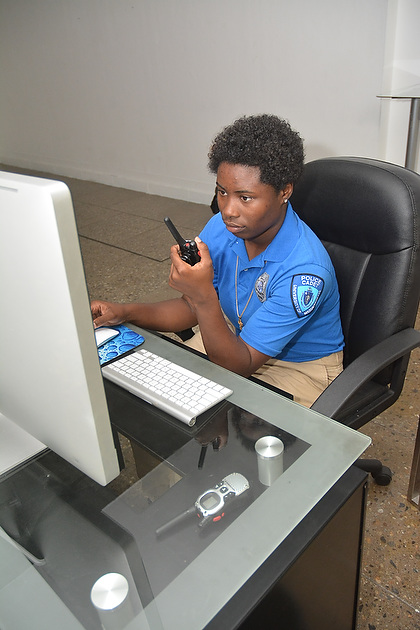 This year, thanks to generous funding through grants, the agency's signature Field of Dreams event, and individual donations. SummerWorks has enrolled 650 diverse low-income Boston youth, giving them an opportunity that can change the trajectory of their lives. The program starts with a week of intensive work readiness workshops followed by 6-week job placements, 20 hours per week.
This year the program started on July 1, so the youth are now in their fourth week of their job placements. The SummerWorks staff follows up weekly with the young workers to provide mentoring and support and encourage reflection on the work experience. Participants often cite their relationship with the staff as one of the most important aspects of their SummerWorks experience.
SummerWorks is the only summer youth employment program in Boston that hires 14-year olds, and until recently was the only one that hired 15-year-olds, giving these teens an early experience of success in the workforce. SummerWorks is also the only summer employment program in Boston that focuses specifically on low-income youth, intentionally reaching out to young people in high-risk, under-resourced communities.
The success of SummerWorks relies not only on the generosity of funders, but also on strong collaborative relationships with community worksite partners. More than 150 community based nonprofit organizations, government agencies, and community groups serve as worksites for SummerWorks. At the same time, the SummerWorks participants bolster the workforce of these organizations during the summer.
We are grateful to the following donors for their support for SummerWorks in 2019:
State Street Foundation
Bank of America
RBC Wealth Management Foundation
Massachusetts Office of the Attorney General
Urban Edge
Polinger Family Foundation
City of Boston and Mayor Martin J. Walsh
Commonwealth Corporation YouthWorks
Kraft Family Foundation
East Boston Foundation
New England Baptist Hospital
Partners Health Care
Christ Church of Needham