Elders
We help thousands of Boston seniors like you feel their best and live active, meaningful lives. At ABCD, you'll find programs that promote health, financial security, independence, and a sense of community. Where you face challenges like hunger or isolation, We're there to make sure that you and all older adults have a voice – and value – in our community. Contact your ABCD neighborhood site to learn more.
Treasuring Elders
In 2019, we helped 442 seniors maintain healthy, independent lives.
HEALTH AND HAPPINESS THROUGHOUT YOUR LATER YEARS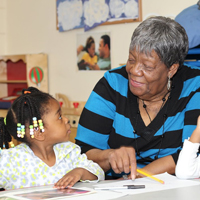 Have you got some extra time and love to give? Become a special mentor and friend to our Head Start children and build a bond that you and your "grandchildren" will cherish.