Civics Classes
You want to learn what it means to be a U.S. citizen and prepare for the naturalization test. ABCD wants to help.
WHO QUALIFIES?
ABCD helps people who meet residency and income requirements. We encourage you to contact us for more information.
What is Civics, Anyway?
Civics involves understanding the rights, privileges, and responsibilities of U.S. citizens. These rights have been hard-won. You're exploring ABCD's resources because you want to embrace these privileges and you will take your responsibilities seriously. This course will be a very helpful resource. And it's free of charge!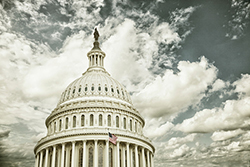 Take the test with confidence
A civics test will be an important part of your U.S. naturalization interview. The interviewing officer will ask you ten out of 100 possible questions about United States government and history. In order to earn a passing score, you must answer six of the ten questions correctly.
For many people, the civics test portion of the naturalization interview can be stressful. By preparing well, you can feel confident about knowing the answers and passing the test.
ABCD's 12 week Civics Class is designed to help you get ready for this important step in becoming a citizen.
ABCD's Immigration Services program is partially funded by Project Citizenship.