Career Explorations
You want to make a life for yourself. Get ahead. Find a satisfying career that's in sync your interests. Where do you start? Right here.
Who Qualifies
Income-eligible Boston youth ages 16 to 24 who are not enrolled in high school.
Earn a paycheck. Gain career training. Go further.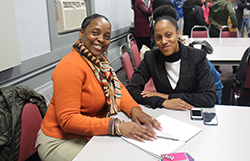 Career Explorations is designed to help you find, prepare for, and begin the career you want. The program includes a paid internship, plus workshops, field trips, and opportunities to connect with professionals who are already working in the field. You'll also receive individual job counseling and help with resume writing, job search, and interview preparation.

The program will be conducted online in 2021.
It focuses on high-demand fields such as: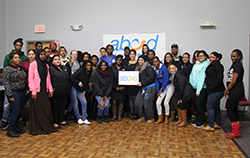 Home Health Aide 

Early childhood education

Culinary arts
Participants who maintain at least a 75% attendance record, are guaranteed a coveted SummerWorks job for the summer.