GATE
Through the ABCD GATE program, you can start a promising career in financial services, health care, or information technology by getting paid training, along with affordable childcare while you learn.
SPECIAL NOTICE
Updated 4/16/21: During the COVID-19 pandemic, the ABCD GATE program is operating and accepting applications.
For the time-being, GATE is operating with a hybrid model, both online and short in-person skills training.
ABCD GATE supports Boston parents by paying for training, navigating childcare, and providing the support you need to graduate and start your career.
Coursework includes help with internship and job searches. We continue to offer the same supports 90 business days after a client completes their program and internship.
Who Qualifies?
Income eligible Boston parents

Applicants must be age 18 or older

An applicant must have at least one child age 13 or younger (foster parents or legal guardians may also qualify). They can be older if the child has special needs

.

Applicants must have a high school diploma or GED HiSet (except those applying for the Certified Nursing Assistant program)

Eligible to work in the United States
From start to start
We're with you from the start of the program to the start of your career.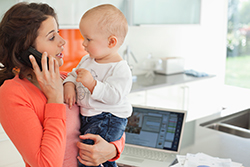 You want a career, but the training and childcare you need are either unavailable or unaffordable. ABCD has a solution. Our GATE program enables you, your child, and your potential employer to get what's needed.
ABCD partners with Jewish Vocational Services, ONLC Training Center, Boston Career Institute, and Asian American Civic Association to provide training for internships and careers that are available today. To be specific: training is provided by one of our partners.
Asian American Civic Association (AACA) provides training in Banking & Finance, as well as the New Roots training program.
Jewish Vocational Services (JVS) provides Certified Nursing Assistant (CNA) and Pharmacy Technician (PT) training programs.
ONLC provides an IT training. Package that includes: IT Fundamentals, CompTIA A+, CompTIA Network+, Microsoft MOS Excel, and Microsoft MOS Word.
Boston Career Institute (BCI) provides Dental Assistant, Hospital Central Services Technician, Medical Assistant, and Medical Office Administration training programs.
The innovative GATE model includes key wraparound services:
Childcare
If a participant needs childcare that is not already funded by another source, GATE covers the full cost for each participant.
Childcare is provided for the duration of the training program and for 90 business days post-graduation. GATE ensures that all childcare providers are EEC approved or a license-exempt provider.
Support Services
GATE's Support Services Navigator acts as a case manager and provides support services to all GATE clients. Support services include but are not limited to: budgeting, financial planning, and short- and long-term goal-setting.
GATE's Work Family Services Coordinator informs and counsels GATE clients about their childcare options and works one-on-one with providers to secure placements.
Thank you to our partners